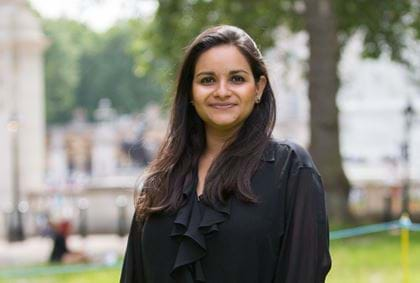 Diya leads on the overall management of our programmes including their design, delivery and quality, ensuring effectiveness and sustainability across our work. She has experience in international development in India and Sierra Leone and the Black and Minority Ethnic (BME) voluntary sector in the UK in a combination of programme management and capacity building roles.
She started her career in India working with Astha, a regional organisation in Rajasthan coordinating projects to promote, women's empowerment and communal cohesion. She then worked for a human rights organisation in Sierra Leone on programmes addressing domestic violence, girl child education, political representation and FGM.
More recently she has worked with various infrastructure organisations including Voice4Chance England and TimeBank managing programmes to build the organisational capacity of BME community organisations. She completed her BA in Social Anthropology at the School of Oriental and African Studies and her MSc in Gender, Policy and Inequalities from the London School of Economics and Political Science. She is the Chair of Hopscotch an Asian women's centre in London.