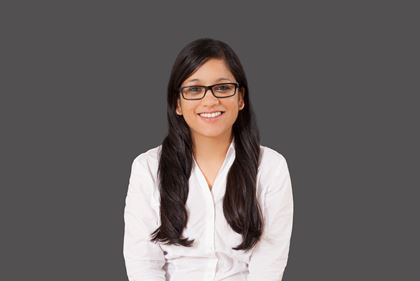 Krisha has over 8 years of experience spanning strategy consulting and social impact. She was recently an Insights Advisor at Xynteo, a Norwegian advisory firm focused on innovative business models for the last mile. Before that, at the Institute for Transformative Technologies, working as an entrepreneur in residence, she developed a technology-enabled rural primary care model which was deployed with the state of Maharashtra, India. She also led the India health vertical for ITT. Prior to ITT, she was a senior consultant at Dalberg Global Advisors in India, and worked across multiple sectors, including financial inclusion, technology for development, sanitation, health and gender. She has experience in strategy development, monitoring and evaluation, market sizing and forecasting for multi-laterals, large non-profits and foundations. She also brings experience in using design research and human-centric approaches to create solutions for the last-mile – particularly for microfinance firms. Prior to Dalberg, Krisha was an Analyst at McKinsey & Company, focusing on corporate & investment banking in Asia. She also interned with a mid-sized brokerage firm and a large mutual fund as a part of her undergraduate degree.
She has an MBA from the Indian School of Business and graduated from the University of Delhi with a Bachelors' degree in Financial and Investment Analysis. She was the recipient of the Citi Woman Leader Award in 2014. 
Krisha enjoys travelling, the written word, and cooking all things meaty!