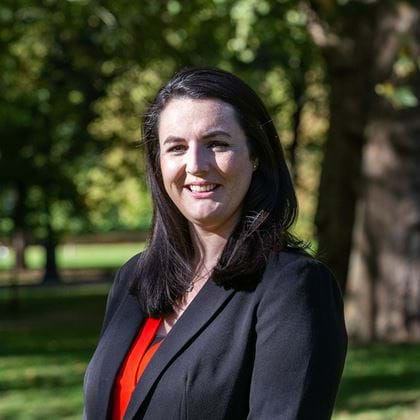 Laura joined the British Asian Trust in June 2018. As the Senior Operations Manager, Laura works with the Management Team to develop and embed corporate systems and practices in order to drive agility and efficiency across the growing organisation.
Prior to joining the Trust, Laura was Head of Operations at More in Common, a start-up initiative to build communities and societies that are stronger, more united and more resilient to the threats of polarisation and social division. Prior roles at the Freedom Fund and The Climate Group involved working across the fundraising, programme and communication teams.
During her career Laura has worked for the Congressional Management Foundation in Washington D.C. and the UN World Food Programme in Rome. Whilst living in Latin America for 18-months, Laura also worked for Poder Ciudadano (Argentinian chapter of Transparency International) in Buenos Aires.
In June 2018, Laura graduated from Cranfield University with an Executive MBA and is a Fellow of the Chartered Management Institute. Laura has also achieved an MSc Violence, Conflict and Development from the School of Oriental and African Studies (SOAS), University of London and a BSc (Hons) Politics with Economics from the University of Bath.