Empowering women in Pakistan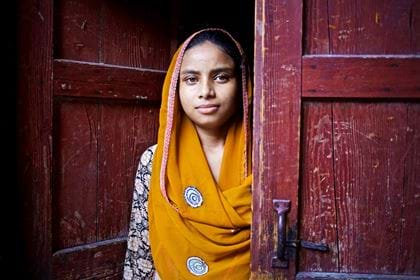 Work is underway on our new multi-million pound Women's Economic Empowerment programme in Pakistan, funded by the UK Government.
We are working with six partners over three years to support 12,000 women to make a good living and to have greater control over their earnings. We will equip them with the skills, materials and opportunities to grow micro-enterprises or to get decent jobs.
And by giving women the tools and confidence to earn money and manage their income, the evidence shows that women have the power to lift their families out of poverty as they invest in the education and health of their children, and grow the local economy.
This funding was the result of the Government matching your generous donations to our 2017 'Give a Girl a Future' appeal. It represents one of the largest amounts made to a small charity through the Aid Match mechanism. 
Thank you for making this exciting programme possible.