The CoExistence Exhibition and Carbon Emissions
Carbon emissions. We are all responsible for them and we all need to take responsibility to reduce them. With the most recent IPCC report giving the 'code red to humanity' society is rightly turned increasing focus to its environmental impact and more specifically its carbon emissions.
Our CoExistence campaign that took London by storm this summer was intended to raise awareness of the need for humans and wildlife to exist side by side, living and thriving in harmony. The 100 strong herd of life-sized elephants that took over the parks are modelled on real wild elephants from the Nilgiri Hills in Southern India.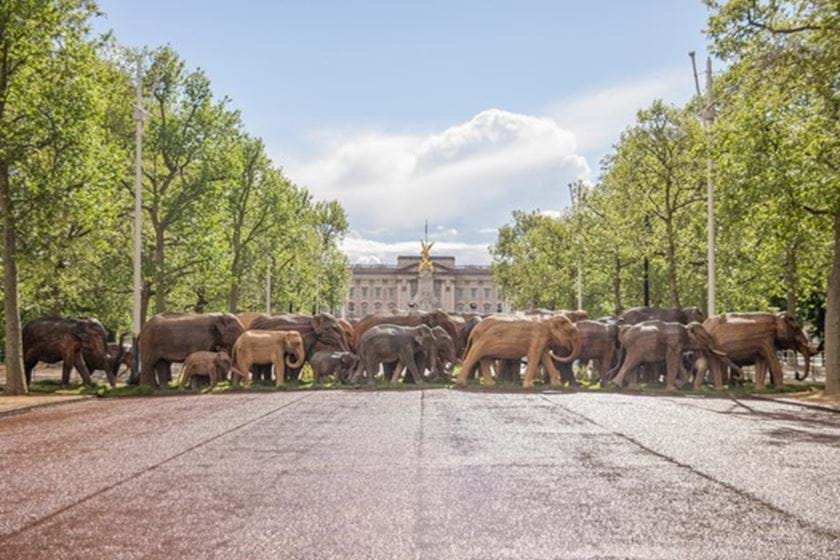 When the CoExistence campaign was conceived, we were mindful of the environmental impact this campaign would have- and how to justify this and minimise its carbon footprint. We believe that the message it conveys, and its positive impact outweighs its carbon footprint. However, we still had a responsibility to ensure that at every stage we were as thoughtful as we could be which included making key decisions throughout the duration of the campaign. For example, the material they are made from, lantana camara, is an invasive weed whose removal from protected areas benefits wildlife, leaving more space for animals to roam.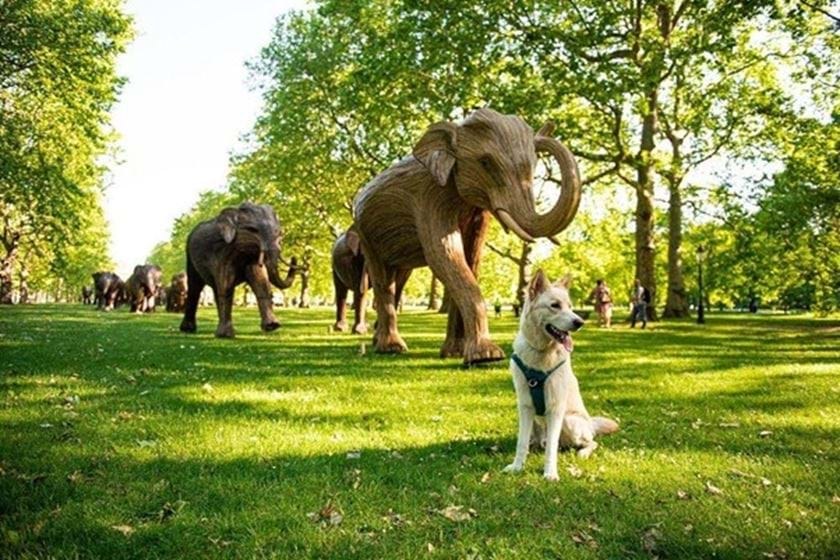 As part of this process, we undertook a carbon footprint assessment using Julies Bicycle, a pioneering not-for-profit that mobilises the arts and culture sectors to take action on the climate and ecological crisis. Julie's Bicycle worked closely with our team to understand and analyse the planning process and the exhibition itself, ultimately providing us with a report which outlines the campaign's carbon footprint and what we could do to off-set this impact. You can read the report here.
The carbon footprint of the exhibition amounts to 133 tonnes, and to offset this we will be exploring a partnership with a certified UK based off-setting scheme. We know there is a lot of choice and discussion about what schemes are efficient and effective and we re keen to identify the right partner for us that will help us to minimise the environmental impact of the exhibition and amplify the important message of CoExistence.