JKS Restaurant group to add £1 donation to each food bill in support of the British Asian Trust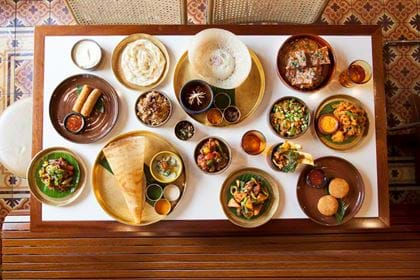 Award-winning London restaurant group, JKS Restaurants will be supporting the British Asian Trust through its '£1 on the bill' initiative. The group was founded by three sibling entrepreneurs, Jyotin, Karam and Sunaina Sethi who have seen their restaurants develop and grow into the acclaimed establishments they are today. 
Three prestigious restaurants under the group, including the Michelin star awarded Trishna and Gymkhana as well as the fashionable South Indian restaurant Hoppers, will be taking part in this initiative to support the vital work the Trust is doing in South Asia.
Throughout July and August, visitors to these restaurants will see a £1 donation added to their food bill with the option to donate to the Trust. When speaking to the Sethi siblings, it was evident that they felt passionate about the work the British Asian Trust is carrying out to tackle widespread poverty and hardship in South Asia:
"JKS Restaurants are proud to be collaborating with the British Asian Trust to help them make even more progress on the brilliant work they do supporting programmes that advance the quality of education, facilitate life skills and improve the quality of life for millions of people across South Asia,"
said Jyotin, Karam and Sunaina Sethi.
We are delighted to be working together with JKS Restaurants on this fantastic initiative and are enormously grateful that donations raised in the next two months will benefit our work in South Asia, helping to transform even more lives.