New India Director for British Asian Trust: Saleem Khan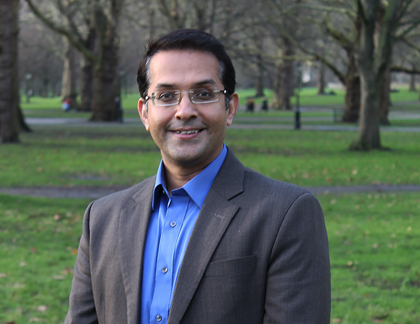 I am absolutely delighted that the British Asian Trust has appointed Saleem Khan as our new Country Director for India.
Saleem is currently the Chief Executive Officer of United Way India where he is responsible for leading United Way initiatives across India with the support of the seven local United Ways. Under his leadership United Way India has seen a 40% increase in revenue and a doubling of impact outcomes. Besides driving the success of many successful national programmes for the network, Saleem has also been responsible for the launch of their 'Major Donor' platform –'The Rabindranath Tagore Society'. Prior to United Way, Saleem worked with large multinational companies like Citibank, Aviva and Godrej GE where he held senior leadership positions and successfully managed and executed responsibilities of national scale.
Saleem joins the British Asian Trust as our India Director at an incredibly exciting time for us, following the recent successful launch of the $11m Education Development Impact Bond. We have hugely ambitious plans for the future and are confident that, with the excellent team we are building in India, we will more than achieve these plans.
Richard Hawkes
Chief Executive