The Most Exotic Challenge returns - Tanzania 2018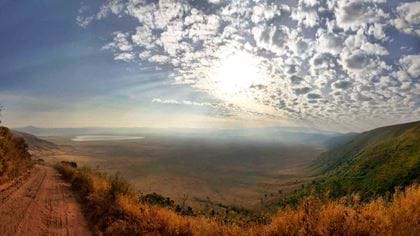 In October, a group of intrepid cyclists led by one of our Founders Circle members, Rohit Chadha, will take on our third annual Most Exotic Challenge in aid of the British Asian Trust.
This year's challenge will see the cyclists ride 350km across the African savannah in Tanzania, from the western edges of Mount Kilimanjaro to Ngorongoro Crater, one of the world's most abundant game reserves.
Passing through Maasai villages and on into the Great Rift Valley, the cyclists will be taking on the searing heat to support our child welfare work in South Asia. Funds raised from the challenge will help to protect children who are vulnerable to the horrors of trafficking, to ensure they are safe, in-school and receiving the best quality education possible.
Thanks to Rohit's remarkable leadership, the Most Exotic Challenge has already raised almost £500,000 over the last two years, with rides in Cambodia and Rajasthan, India. Rohit and his team are aiming to raise a staggering £1million over five years, for our life-changing work in South Asia.
We are always amazed by the dedication of our supporters and wish Rohit all the very best of luck. We will be keeping up with the training for the ride and urge you all to get behind this year's team.