Agri- entrepreneurship for rural youth
Our programme is empowering 1,000 vulnerable young women and youth in rural Punjab and Sindh to secure sustainable livelihoods following the COVID-19 crisis. With the support of Standard Chartered, we are providing vocational and business skills training to enable women and young people to increase their incomes and reduce their vulnerability through agricultural enterprise development.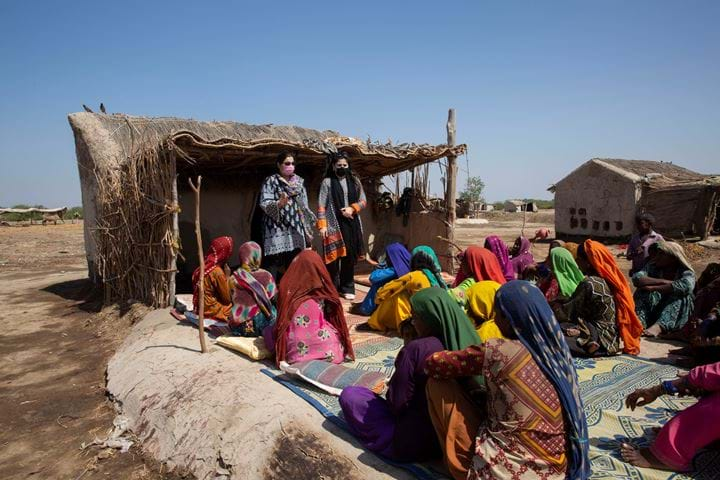 The problem
Even before the COVID-19 pandemic, economic and social outcomes for women and youth in Pakistan were poor, with a female labour participation rate of just 22%, and 8.9% of young people unemployed. In rural areas, 72% of women are employed in the agricultural sector, which has been hit hard by the pandemic. Rural women also face structured gender inequalities that prevent them from accessing skills, resources, and markets that would help improve their livelihood security and income. 
Our solution 
Leveraging their existing role in the agricultural sector, our programme works with women and youth in rural areas of Punjab and Sindh to strengthen and grow their livelihoods by developing a competitive and sustainable agri-enterprise. 
The programme works with two partners to increase the income of 1,000 vulnerable young women and youth through: 
s

kill

s training in agri-related enterprise

s

such as using solar driers, jams and pickle-

making

 and

 mud crab farming

 

 

e

stablishing enterprise groups

 and providing capacity building in enterprise development 

 

a

ccess to financial information and support

.