Women's Economic Empowerment with FCDO
In Punjab, one of the regions covered by our programme, women's participation in the job market is as low as 6.1%. With financial support from the UK Government's Foreign, Commonwealth & Development Office (FCDO), our Women's Economic Empowerment programme supported over 10,000 women into secure jobs or helped them establish their businesses, from 2017 to 2020.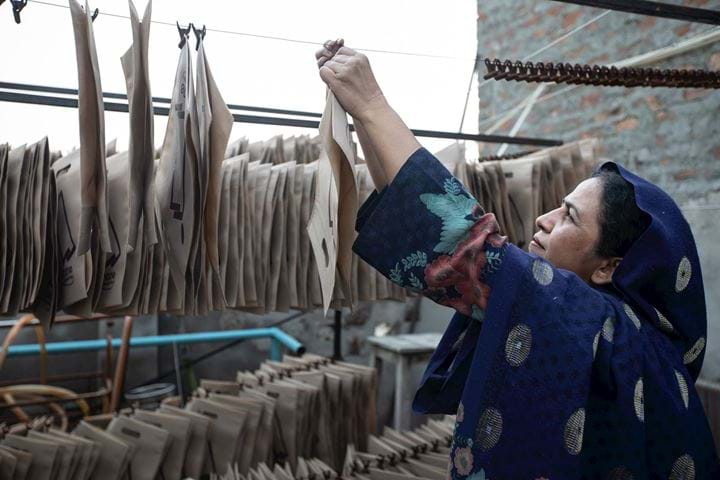 Problem 
Women from disadvantaged communities in Pakistan have little access to resources, services, assets, education, and markets, and are therefore often acutely affected by poverty. 
Solution
We have supported marginalised, urban and rural women to build resilience against poverty.
As a result of our programme, they have gained economic empowerment through increased access to finance, learning about financial management, and by seeking control of resources and assets. 
The programme has: 
helped more than 9,

8

00 women increase their income 

 

increased

control over resources and decision-making in the households of 9,722 women  

successfully placed more than 3,412 women in paid internships, apprenticeships, jobs and self-employment, and supported 7,012

to establish their own enterprises

given more than 

8,400

 women access to financial services, as a result of training and support

.