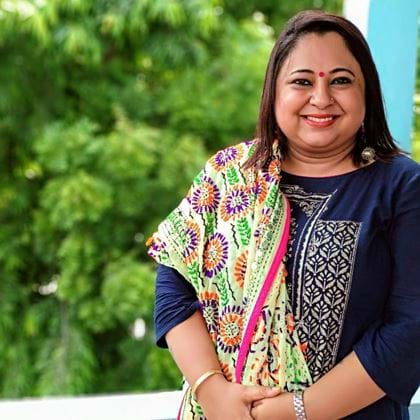 Priyanka joined the British Asian Trust in July 2021. She brings over 10 years of experience in the domain of Child Protection with expertise on anti-trafficking. Before joining the British Asian Trust, Priyanka worked in senior positions with organisations such as Hummingbird Foundation, Kamonohashi Project, Terres des hommes Foundation (Lausanne) and Sanlaap. Her core skills include programme, partnership and fund management; documentation and reporting; advocacy and trainings.
She has wide experience in working with a diverse group of people such as survivors of violence and exploitation, individuals who are socially marginalised, children and adults in conflict with law, government duty bearers and both individual and institutional donors. Priyanka is also experienced in resource mobilisation and grant acquisition and has successfully managed different grant cycles including large and complex grants. Over the years, she has trained various stakeholders such as children and young people, Panchayat members, police officers and other duty bearers on issues of child protection and anti-trafficking.
Priyanka holds M.A. degrees in Sociology and Criminology from the University of Calcutta and Middlesex University (London) respectively. Her specialisation has been on Youth Justice and Community Safety. She has also been recognised as a leader on the issue of anti-trafficking under the International Visitors Leadership Programme funded by the US State (Govt.) Department.
While not working, Priyanka loves to read, travel and explore new cultures.