Pakistan
Pakistan has seen strong growth and rapid development; experiencing the highest growth rates in South Asia in its first 20 years after independence. However, in recent years progress has slowed down. Development outcomes remain mixed, with over 24% of the population living under the national poverty line, a low female workforce participation rate, and high youth unemployment.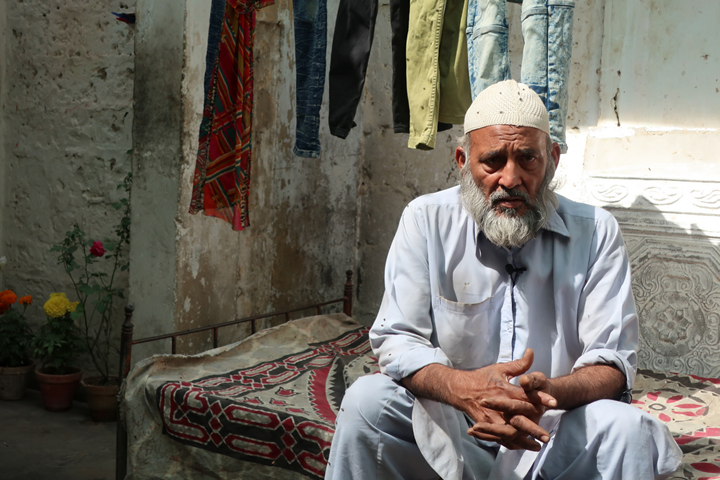 Our focus areas
Livelihoods 
An estimated 8.6 million youth are out of work in Pakistan. With a rapidly growing population, young people are facing multiple challenges. Alongside this, the female labour market participation in Pakistan is low at 24% and only 1% of women in Pakistan are engaged in entrepreneurship. The economic impact of the COVID-19 pandemic on those most vulnerable, has led to further loss of employment and income.  
Mental health 
Pakistan has a growing mental health crisis with an estimated 50 million (one in four) people experiencing mental health issues, exacerbated by the COVID-19 pandemic. Almost 90% of people needing treatment cannot access or afford services, putting them at risk of other health issues, as well as poverty and exclusion.

What we are doing
Agri-entrepreneurship for rural youth

Our agri-entrepreneurship for rural women and youth project is supporting 1,000 women and youth to earn a sustainable income by helping them to build skills and establish agricultural enterprises.

Mental health in schools

We are improving adolescent's access to mental health and psycho-social support and improving the wellbeing environment in schools. Our two-year project is training teachers across 80 schools to identify basic mental health issues in the classroom and make referrals for support, reaching over 800 at risk adolescents.

Growing women's enterprises

With the Target Foundation, we are working in underserved communities to support 791 women-led microenterprises to grow and more than 3,000 women to increase their earnings.

Driving women's economic empowerment

Supported by the UK Government, we are tackling unequal access to skills and markets by marginalised women. Through business and vocational skills training, and job placements, the project aims to improve the economic power and resilience of women.

Mental health in the community

Our work is transforming the mental health landscape in Pakistan by changing attitudes and increasing access to quality community based mental health services. In the first three years we reached over 1.6 million people with basic information and increased access to services. Our Ambassadors and the Pakistan Cricket Board also play a key role in helping to reduce stigma and raise awareness about the mental health crisis in Pakistan.

Digital acceleration of youth-led microenterprises

With the support of Citi Foundation, we are providing specialised business training to 600 young entrepreneurs with a strong focus on digital skills, services and linking them to markets so they can have sustainable livelihoods opportunities.
Past work
Women's economic empowerment with UK Government

With support from the UK Government's Foreign, Commonwealth & Development Office (FCDO) to support women's economic empowerment, we helped over 10,000 women access secure jobs or establish their own enterprises.