Pakistan
Pakistan has seen strong growth and rapid development; experiencing the highest growth rates in South Asia in its first 20 years after independence. However, in recent years progress has slowed down. Development outcomes remain mixed, with over 24% of the population living under the national poverty line, a low female workforce participation rate, and high youth unemployment.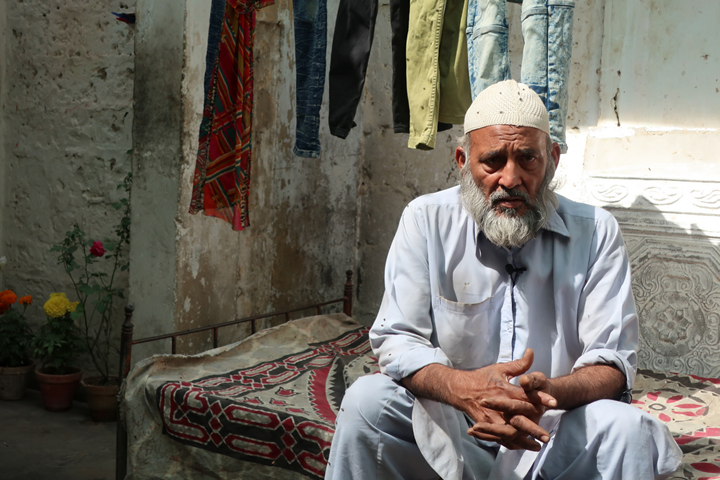 Our focus areas
Livelihoods 
An estimated 8.6 million youth are out of work in Pakistan. With a rapidly growing population, young people are facing multiple challenges. Alongside this, the female labour market participation in Pakistan is low at 24% and only 1% of women in Pakistan are engaged in entrepreneurship. The economic impact of the COVID-19 pandemic on those most vulnerable, has led to further loss of employment and income.  
Mental health 
There is a growing mental health crisis in Pakistan. Widespread stigma associated with the issue is reflected in a severe lack of accessible services. Almost 90% of people in need of treatment have no access to any kind of support. 

What we are doing
Livelihoods

Through our agri-entrepreneurship for rural women & youth programme, we will support 1,000 women and youth to gain a sustainable income through building skills and establishing agricultural enterprises.

Mental health in schools

We are ensuring adolescents have access to mental health and psycho-social support and improving the wellbeing environment in schools. Our two-year project is training teachers across 80 schools on identification of basic mental health issues within the classroom and providing appropriate referrals, and will reach over 800 at risk adolescents.

Livelihoods

Through our upcoming project with Target Foundation we will support 791 women-led microenterprises to grow and more than 3000 women to increase their earnings. This project will be implemented in tier 2 cities of Punjab, Sialkot, Faisalabad, Rawalpindi and Sheikhapura
Livelihoods

We recently successfully completed a multimillion pound programme supported by the UK Government to enable women's economic empowerment. We supported over 10,000 women to access secure jobs or establish their own enterprises and enabled over 9,800 women to increase their incomes.

Mental Health in the community

Our flagship Mental Health programme is transforming the mental health landscape in Pakistan by changing attitudes and increasing access to quality community based mental health services. During its first three years, our ambitious programme has reached over 1.6 million people with basic information and provided those with mental health issues with appropriate services. Our strategic partnership with the Pakistan Cricket Board enables us to reduce stigma and raise awareness about the mental health crisis in Pakistan.