India
While India has made significant progress in the past few decades in terms of economic growth and poverty reduction, 270 million Indians (one in five) remain poor. Rising economic growth has also been accompanied by rising inequality, with the top 10% of the population holding 77% of the total national wealth. For most, access to quality education and safe and secure employment is a luxury.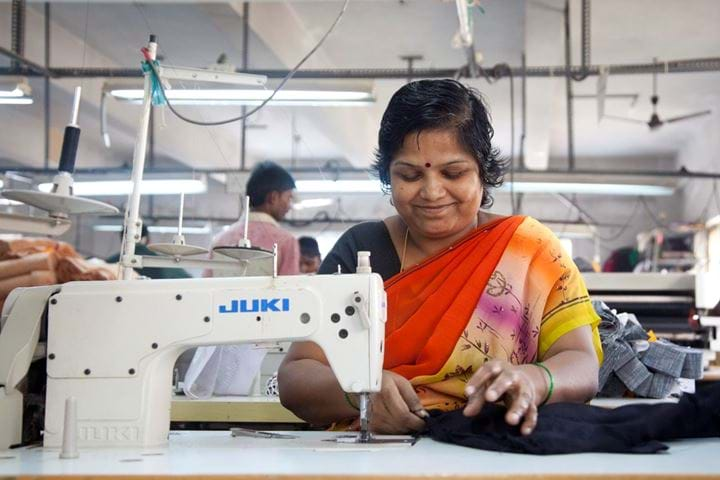 Our focus areas
Education  
Despite an enrolment rate of 96.7% among 6-to 14-year-old children, by the age of 11, less than 50% of children can read to the level expected of an eight-year-old. The learning crisis in India has been magnified due to inadequate teaching staff, lack of infrastructure, no accountability and remedial support across public schools. 
Livelihoods  
India has one of the largest youth populations in the world, with 27% of its population falling into the 15-24 year age group. Less than one-quarter (20.3%) of women aged 15 and older, participate in the labour force. High youth unemployment and  the decline of women's participation in the workforce, are barriers to opportunities for economic growth in the country. 
Child protection
There are thousands of children in India who are out of school and at risk of exploitation. We support Government initiatives to address these challenges by helping children stay in school and maximise their potential, and are working with local partners on a range of programmes throughout the country.
Conservation 
India is one of the most biodiverse countries in the world, here people live alongside the largest populations of wild elephants, tigers, and leopards in the highest densities on the planet. However, with ongoing ecological degradation and habitat for wild animals shrinking at an alarming rate, conflict between people and nature affects 90% of the country. 
What we are doing
Education

In 2018 we launched the world's largest education Development Impact Bond, the Quality Education India Development Impact Bond (QEI DIB), in partnership with Michael & Susan Dell Foundation, UBS Optimus Foundation, and over 15 other partners. Over four years, the QEI DIB will improve the quality of learning for more than 200,000 children across four states in India. Mid-way through the programme, the QEI DIB has surpassed targets by more than three times.

Child protection

Our substantial Child Opportunity Fund is focused on reducing the number of children suffering from exploitation. We are working with businesses, government, police and civil society on programmes designed to help all children have the same opportunities, by staying in school, being healthy, and having access to high quality support and job opportunities. We focus on education and life skills training for at-risk children; working on community level behaviour change and advocacy; and providing access to economic opportunities for families.

Livelihoods

Our multi-year strategic partnership with BT India is improving life outcomes for 100,000 adolescent girls in India using technology. The programme helps girls build their agency, improve employability skills and helps them access opportunities and jobs of choice. The programme includes an immersive volunteering experience as a way for BT staff to contribute time and expertise to support NGO partners and adolescent girls.

Conservation

Our work is focused on protecting biodiversity and achieving coexistence by enabling people and animals to live side by side and give all life space to thrive. We have an ambitious plan that balances the needs of people and wildlife and will focus on two if India's most important habitats: The Western Ghats and the Eastern Himalayas.

COVID-19 relief work

COVID-19 has undone much of the progress of recent years, with an estimated 140 million people losing their employment during the peak of the pandemic, and many social indicators regressing.

Thanks to the generosity of our supporters, we were able to support over 135,000 people in India with life-saving emergency relief such as ration kits that included essentials like pulses, rice/flour, oil and vegetables.