CoExistence Fund announces the Coexistence Fellowship Programme
The British Asian Trust's CoExistence Fund is proud to partner with the University of Trans-Disciplinary Health Sciences and Technology (TDU) in Bangalore, India, and the Coexistence Consortium for the Coexistence Fellowship Programme.  
The Coexistence Fellowship Programme is an exciting initiative that will enable researchers and conservationists to study, understand, implement, and facilitate coexistence in conservation. It will award fellowships to teams for a period of two years and is structured to help them build their own capacity and partnerships with other organisations. Each team will have two fellows, comprised of one fellow with an advanced degree in conservation, and another, from the grassroots who has been working in a particular landscape with a deep understanding of the local issues, without necessarily having a formal degree. Twelve talented and passionate young fellows from across India have been selected for the first batch.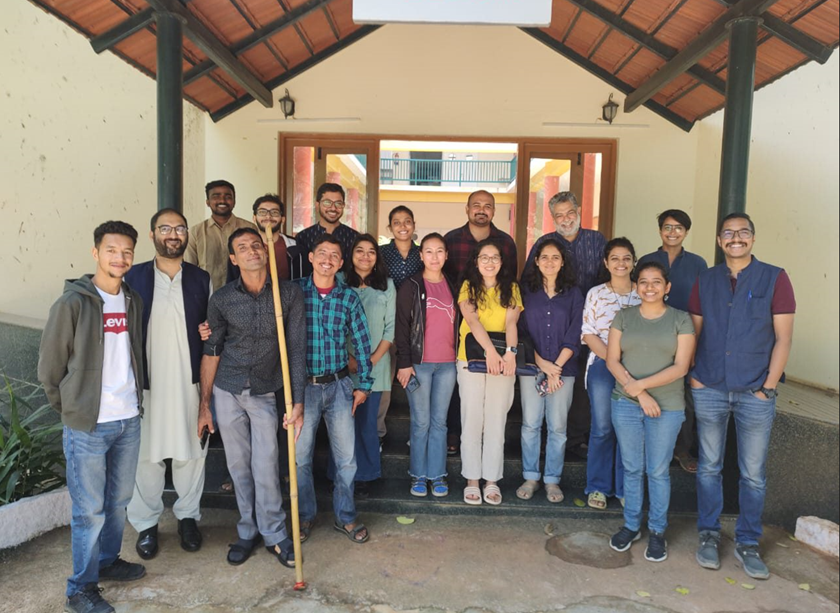 The British Asian Trust's CoExistence Fund was inspired by the CoExistence campaign, which featured a stunning art exhibition of 100 life-size lantana elephants, designed to raise awareness and funds for conservation work in South Asia. The campaign raised awareness about humans sharing space with wildlife and the inspiring ways we can coexist with each other. The lantana herd was created by local communities, under the creative direction of The Real Elephant Collective (TREC) and with support from the Elephant Family, in the Nilgiri Hills of Southern India, where they live in complete harmony with their real-life counterparts.  
Richard Hawkes, Chief Executive of the British Asian Trust said, "The support to the CoExistence Fellowship Programme will pave the way for innovative, practical and sustainable coexistence solutions for wildlife and communities in India." 
Dr AK Gupta, Professor, COO & Registrar, TDU, Bengaluru said, "This Coexistence Fellowship Programme is all about promoting the 'Vasudhaiva Kutumbakam' (the world is one family) philosophy for a better, more inclusive and harmonious earth for all living beings." 
The first cohort of fellows are undertaking diverse projects on human-wildlife coexistence ranging from how people and sarus cranes co-adapt in agricultural landscapes to how livestock herders navigate large carnivores like wolves and snow leopards in the remote Changthang plateau of Ladakh. Other projects include fostering coexistence between people and elephants in the tea plantations and forest landscapes of West Bengal; conserving the critical biodiversity of the Aravalli's with the leopard and hyena as flagships; understanding coexistence between the Tiwa community and wildlife at Pobitora, Assam; and studying the relationships between local people and damage causing mammals in the hills of Darjeeling, Assam and Sikkim.  
For more information on our conservation work, please click here.