Bangladesh
Bangladesh is among the most densely populated countries in the world. Rapid economic development and urbanisation are forcing major changes – putting huge pressure on jobs and wellbeing – while millions of people continue to live in extreme poverty.

Our focus areas
Rohingya refugee crisis
Bangladesh is providing protection to around a million Rohingya refugees and hosts the largest refugee camp in the world. Meeting the humanitarian needs and dignity of refugees and host communities is a huge development challenge.
Mental health emergency
Suicide is the leading cause of death among Bangladeshi adolescents. Girls, especially those in rural communities, are particularly vulnerable. Most Bangladeshis have no access to mental health services and they encounter stigma and social exclusion.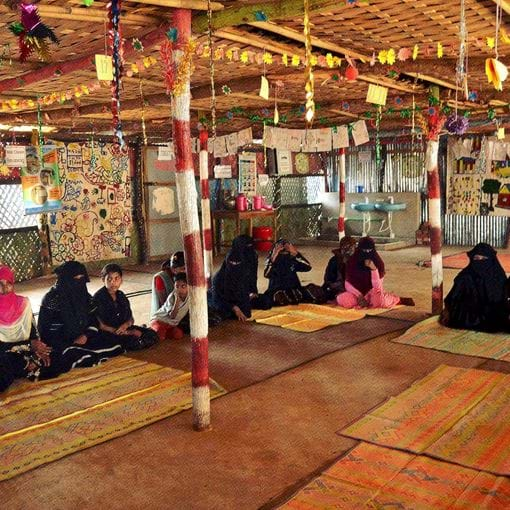 What we are doing
Rohingya

We are supporting thousands of Rohingya children living in Bangladesh's refugee camps. Our support provides informal education and vital opportunities for learning and play in safe spaces.

Mental health

We are building partnerships with leading Bangladeshi mental health organisations to develop community-based services for young people. We are planning to use public health campaigns to help people avoid mental health problems, encourage those in need to seek support, and to tackle stigma.