Strengthening mental health support for ready-made garments workers in Bangladesh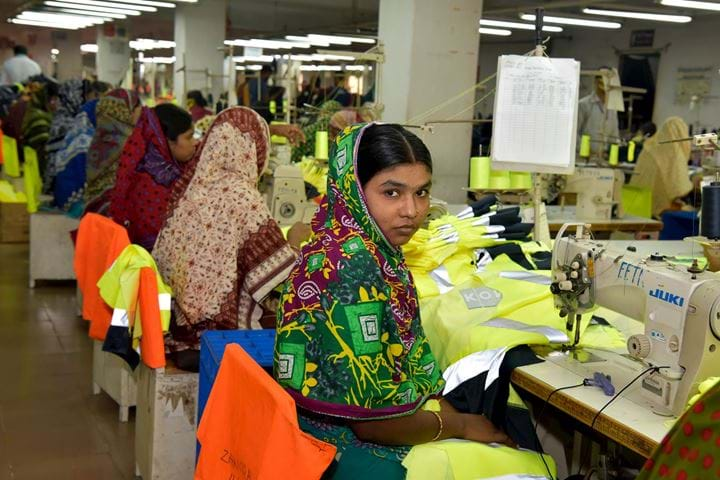 Why this is important 
Mental health issues are a growing concern in Bangladesh where approximately 17% of the population is experiencing some form of related distress. Despite the prevalence of the issue, only about 0.5% of the total health budget is allocated to mental health. Moreover, stigma, discrimination, and misconceptions surrounding mental health are extremely high, which only exacerbate the problem.   
A prevalence of mental health issues among Bangladeshi garment workers, especially women, is a significant concern. Female workers account for 80% of the ready-made garments (RMG) workforce. Research suggests that female workers experience mental distress such as stress, anxiety, restlessness, and thoughts of suicide due to the combination of engaging in paid work, responsibility for childcare and their role in their family and community. This, combined with the dearth of mental health provisions, has created a crisis.  
Project Partners: Primark Foundation, Sajida Foundation
Duration: 2022 - 2024
Project goals  
This project aims to provide community based mental health support at the workplace by setting up a service providing support for mental health in the workplace and improve the mental wellbeing of 2,500 RMG factory workers, predominantly women, across five factories and mills.   
As the project develops, the British Asian Trust plans to work with key stakeholders to support better mental health across RMG factories for all workers. Developing community based mental health support systems and integrating them at an industry level. 
What we are doing
Key workers in factories and mills will be trained as lay counsellors to provide support to their colleagues. Awareness-raising sessions will help reduce stigma and cover important mental health issues and topics, helping workers to recognise mental health symptoms and seek support.  
Providing mental health services and improving mental health for workers will improve the wellbeing and working environment in the factories and mills overall.  
Currently, we are working across garments factories and testing community based mental health interventions that provide support to over 5,000 garments workers 
Key activities of the project include:  
Identifying and training selected factory staff as para-counsellors

 

Hosting awareness-raising sessions on mental wellbeing

 

Facilitating individual para-counselling sessions for symptomatic workers

 

Establishing referral systems for serious cases

 
Latest news
Case studies

Mental health: Lipi's story

Blogs

Insights from roundtable discussions on mental health and wellbeing support for RMG factory workers in Bangladesh

News & events

British Asian Trust and SAJIDA Foundation launch Climate Innovation Fund in Bangladesh

News & events

Mental health programme launched in Bangladesh garment industry factories