Individual supporters
Our supporters are at the heart of the British Asian Trust. Their commitment, energy and determination is driving social change in South Asia. Our work is only possible with the support of our Founders Circle members and Regional Chapters.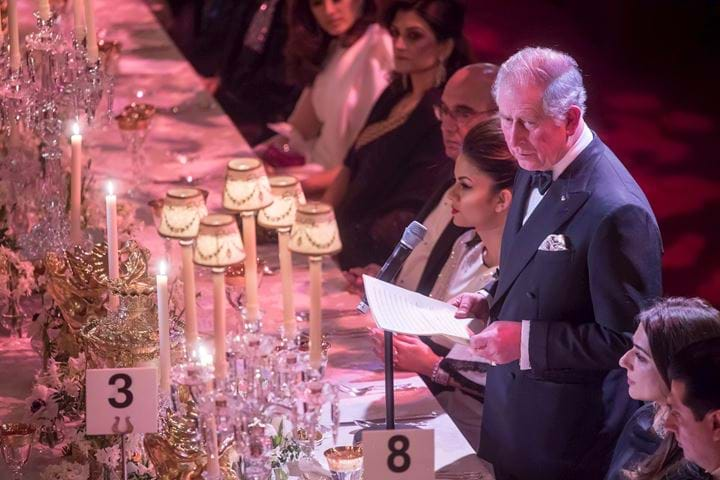 We welcome the involvement of our closest supporters in changing lives for the better. We offer plenty of ways to deepen your understanding of what we do, meet fellow supporters and have some fun – with invitations to exclusive events, project visits and briefing sessions, plus regular newsletters and reports from the field. 

Events for members in 2022
March:
9 March: Elephant Family, Matriarch Club Dinner in honour of International Women's Day at Gymkhana, London.
April:
14 April: Iftar, London. Our Iftar event will be held at the Grosvenor House Hotel on Park Lane, London
May:
7 May: Eid celebrations at the Houses of Parliament, London. The event will be hosted by British Asian Trust's Chair of the UK Advisory Council, Lord Zameer Choudhury
July:
6 July: Summer Drinks Reception, London. An opportunity for to network and socialise with fellow supporters of the British Asian Trust at our annual summer event. At this annual event we share a comprehensive update on the progress of all our work happening in India, Pakistan, Bangladesh and Sri Lanka
September: 
TBC: Most Exotic Bike Challenge, UK. The Most Exotic Challenge returns to the UK once again - A four-day cycle testing spirits, for raising money to fund our various British Asian Trust programmes. The cyclists, long-standing Founders Circle members Bobby Ahluwalia and Rohit Chadha, bring their consecutive fifth-year journey from Cambodia, Sri Lanka and Tanzania. Last year saw the cyclist visiting the royal palaces around the country. It's back in the UK again in 2022. Watch this space for more information
November:
Date TBC: Winter Drinks, London. The British Asian Trust's events' season ends with yet another opportunity to network and socialise with fellow supporters, and new faces of the British Asian Trust. We reflect on the year's work, celebrating successes and discussions upcoming work and projects planned across the South Asian region
December:
Date TBC: Private guided tour at the Queen's Gallery, Buckingham Palace, London.
Please note that we are currently finalising dates and details on some of the events for 2022 and for events not published yet. This is due to the backlog of events being scheduled post lockdown 2020/2021 and government restrictions thereof. These will be updated as soon as more details become available.
Join our Founders Circle  

By joining our Founders Circle, you will be part of an exclusive group of like-minded philanthropists who, with our Royal Founding Patron, are working to build better futures for some of the most vulnerable in South Asia.

Regional Chapters

Our Regional Chapters are locally based groups which enable supporters to act together to raise awareness of our work by engaging the local community, through fundraising and events.
Interested in joining?
Lasting change across South Asia is only possible with the support of people like you. Your support can help give disadvantaged people the opportunities they need to be able to change their lives.
Some past events
Annual Royal Reception & Dinner 2022

Queen's Gallery Private Viewing, December 2021

Palaces on Wheels 2021

Summer drinks & BBQ 2021

Annual Royal Reception & Dinner 2020

Buckingham Palace Dinner 2019

Special BAFTA event with Sir Ben Kingsley

The Prince of Wales's 70th Birthday Patronage Celebration