Founders Circle
Under the leadership of HRH The former Prince of Wales, our Founders Circle brings together leaders from the British Asian community – building the influence of the diaspora to support positive change in South Asia.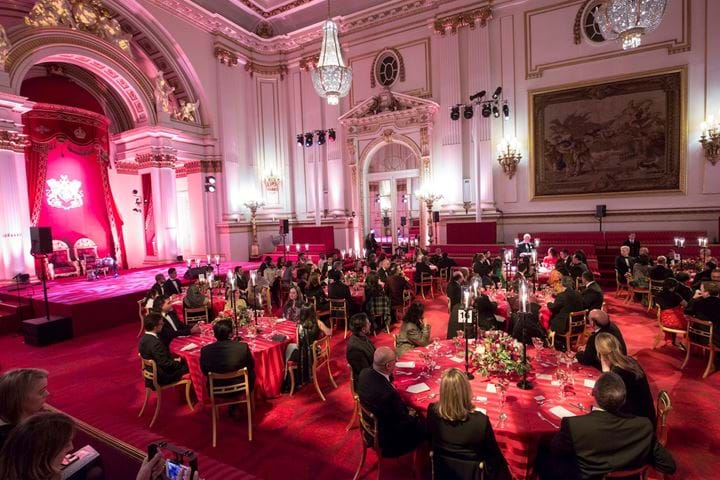 "The Founders Circle brings me together with like-minded individuals who want to see South Asia prosper and be free from inequality and injustice. As a member, I'm proud to see the difference that my contribution is having to the British Asian Trust."
Founders Circle members
Bobby Ahluwalia

Managing Director, Inbrit Logistics Ltd​

Dr. Anika Ali

Chairperson Techno Green Carbon Ltd.; Managing Director Techstar Satcom Ltd.

Sanjay Anand MBE

Chairman and Owner, Madhu's Ltd

Sunny Araf

Managing Director, ISA Support Services

Kuljinder Bahia

CEO, Southall Travel

Rohit Bhardwaj

Director, Linetex Investments

Vinu Bhattessa

Managing Director, The Mandeville Group

Rohit Chadha

Managing Director, Luxlo

Shindar Chall

Chief Executive Officer, Superior Care Midlands Ltd

Satish Chatwani

Director and Founder of Fairview Hotels and Healthcare Ltd.

Abid Chaudhri

Managing Director UK Investment Banking, Deutsche Bank

Divya Cherala

Executive Director, J.P. Morgan

Hassan Choudhry

Director, Al-Maidha

Majid Dawood

Chief Executive Officer, Yasaar Limited

Mehmooda Duke MBE DL

Founder & Senior Partner, Moosa-Duke Solicitors and Chairman, Leicestershire County Cricket Club

Alan Dutt

Executive Director, ICTS UK

Amjid Faqir

Director, Inmind Healthcare Ltd

Tariq Ghani

Managing Director, Olympic Foods

Ajay Gokani

Founder, Elite Mobile

Dr. Sanjiv Gossain

GM and Head of EMEA

Anita Goyal MBE

Director of Events, Hemraj Goyal Foundation 

Avnish Goyal CBE

Director, Hallmark Care Homes

Puneet Gupta OBE

CEO, PG Paper Ltd

Ravi Gupta

Partner, Rothschild & Co

Aatif Hassan

Chairman & Founder, Dukes Education Group Ltd

Gopichand P. Hinduja

Chairman, The Hinduja Group

Majid Ishaq

Managing Director, NM Rothschild & Sons

Sufyan Ismail

Founder, Mend

Sandip Jobanputra

Managing Partner, Old Hall Lane LLP

Ashok Kallumpram

Owner, Premier Textiles Ltd

Sameer Karim

Partner, Douglas Wemyss LLP

Utsava Kasera

COO, Vidisha Group

Basit Khan

Co-founder, The Friday Group

Rishi Khosla

Co-founder and CEO, OakNorth Bank

Tony Lit MBE

Managing Director, Sunrise Radio

Sri Prakash Lohia

Group Chairman, Indorama Group

Shonnel Malani

Chairman of the Board, Cobham

Alia Malik

Managing Director, JP Morgan

Michael Maqsood

CEO, Assetco Properties

Charles Mindenhall

Co-founder & Managing Partner, Blenheim Chalcot

Lakshmi Mittal

CEO, ArcelorMittal

Rahul Moodgal

Director, Parvus Asset Management

Laxman Narasimhan

Chief Executive Officer, Starbucks

Ashish Pabalkar

Managing Partner, Bank of America

Dr Selva Pankaj

CEO, Regent Group

Tharshiny Pankaj

Managing Director, Regent Group

Kamal Pankhania

CEO, Westcombe Group

Kamlesh Patel

Investor, Founder and Entrepreneur

Krupesh Patel

Chief Operating Officer, Blacksheep Fund Management Ltd

Mitesh Patel

Managing Director, Fifosys

Rishi Patel

Chief Executive, Interpolitan

Sunil Patel

Managing Director, Unique Window Systems Ltd

Dr. Colin Patra

Director Square Group

Fawaz Aslam-Pervez

Partner, Kyndryl

Adar Poonawalla

CEO, Serum Institute of India Pvt, Ltd

Jahanzeb Punjwani

Executive Board, Seaboard Group

Anuj Ranjan

President, Brookfield Asset Management

Vivek Rawal

Director, Ashbury & Bloom Ltd

Suleman Raza

CEO & Founder, Spice Village Group

Dhruv Sarda

Managing Director, Alvarez & Marsal

Athif Sarwar

Managing Director, United Wholesale (Scotland) Ltd

Adarsh Sethia

Founder, Curated Group

Shahid Sheikh OBE

Entrepreneur and Philanthropist

Shiv Haria-Shah

Partner, Fieldfisher

Atifa Shah

Impact Investor & Philanthropist

Koolesh Shah

Founder and Managing Director, London Town Group of Companies Limited

Zeeshaan Shah

CEO, One Investments

Sharika Sharma

Director, CCLA

Ebrahim Sidat

CEO, Signature Tax

Dr. Hina Tahseen

Adult Psychiatrist

Hitesh Thakrar

Partner, Syncona

Ash Tiwari

Corporate/M&A Counsel at Allen & Overy

Manish Tiwari

Founder, Here & Now 365

Parish Vaid

Founder and Non-Executive Director, Together Dental

Adeem Younis

Founder of SingleMuslim.com, Entrepreneur and Philanthropist

Khuram Zubair

Patron, Vital for Children 
Interested in membership?
Lasting change across South Asia is only possible with the support of people like you. As a Founders Circle member, your support can help give people living in poverty the opportunity to change their lives.