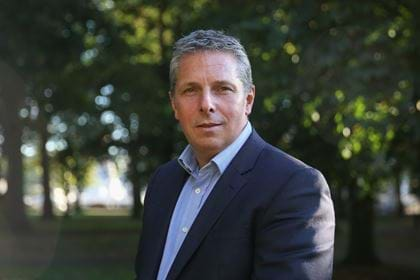 Richard joined the British Asian Trust as our first Chief Executive in September 2015 after having held a range of senior roles in the UK and international not-for-profit sector for more than 20 years.
Richard was formerly Chief Executive of Scope (one of the largest not-for-profit organisations in the UK), International Director of VSO (a UK based international NGO working in 40 countries) and Chief Executive of Sense International (an international disability NGO).  He has worked for the United Nations and been Chair of a number of sector bodies, including BOND (the umbrella body for UK international NGOs) and the UK voluntary sector body on social care.  He has been a member of the BBC Appeals Advisory Committee and is currently Chair of Motivation, an international disability NGO, and on the Advisory Board of Charity Bank.
In addition to leading various organisations, Richard has a vast experience of social finance. As CEO of Scope he was responsible for launching the first social investment bond in the UK, a £20m bond that was listed on the Luxembourg Stock Market.  Scope was the only UK charity involved in the G8 summit on social investment, as well as being listed on the Social Stock Exchange.