Back in 2017, I was asked to shape what a new CareTech Foundation might look like and how it might make the greatest impact. From the start, the trustees and I put mental health right at the top of our list of priorities. And we were delighted to support the British Asian Trust's Mental Health programme in Pakistan, as one of our first three major grants. Just last year, this programme became our first – and still only – programme to receive continued funding for a further three years.
But why?
In the services provided by CareTech Ltd, our corporate founder, we see day in and day out the challenges that poor mental health can have on individuals and their ability to lead fulfilling, positive lives to their full potential. We also see how working with those individuals to address their mental health needs can be transformative for their families and their communities. So, it was only natural that we wanted to use our funding and expertise to contribute more widely to improving mental health awareness and provision. And we saw in Pakistan, working with the British Asian Trust, the opportunity to deliver transformative change not just for individuals but for the whole country.
Those of us living in the UK today have a much better understanding of the importance of good mental health than used to be the case even just a few years ago. Whilst we still have a way to go, public understanding of the need to put mental health on a par with physical health is becoming increasingly accepted. For too long, however, mental health has not been treated with the respect it deserves in the UK or globally. Following the COVID pandemic and its detrimental impact on people's mental health, the need for action has becoming increasingly evident and acknowledged. 
The mental health crisis in Pakistan is very real, with one in four people suffering from easily treatable mental conditions, such as depression, anxiety and bipolar disorder. This equates to over 50 million people! For context, that is almost 72% of the UK population!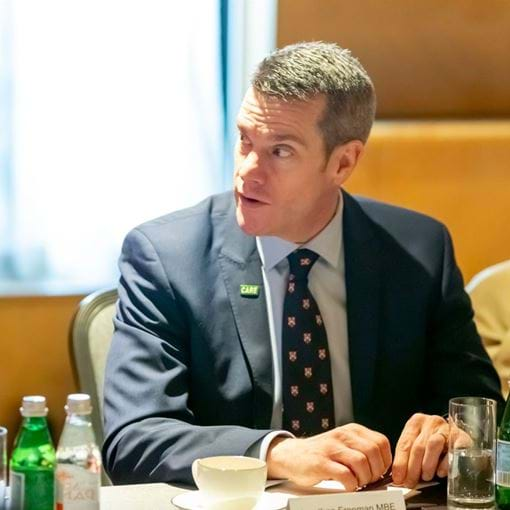 Our partnership with the British Asian Trust has delivered meaningful impact to people in Pakistan and improved mental health provision for those most in need. It has been achieved by increasing access to support in communities through accessible clinics and increasing awareness of issues relating to mental health, leading to reduced stigma.
Over the years, the British Asian Trust's social media campaign has reached 16.8 million people and increased access for 1.59 million people to actively attend mental health awareness-raising sessions. It has provided mental health support services to 95,941 individuals at clinical and non-clinical levels and trained 1,988 practitioners to identify, refer and support people with their mental health.
The key to this success has been working with partners who know and understand the country; partners like Taskeen and Sehat Kahani, that are founded and run exclusively by Pakistanis. The creation of a Mental Health Coalition of leading mental health experts has meant high-level regular communication to find a united way forward.
The partnership has always had clear and focused ambitions: to improve the mental health of everyone in Pakistan and reduce the many misconceptions associated with this issue. The achievements of the partnership have been incredible. The national government has recently stated the mental health of the people of Pakistan is a key priority, in no small part thanks to the tireless campaigning by the British Asian Trust and its partners.
Our aim is to provide the people of Pakistan with a mental health system that properly recognises the importance of these issues and provides expert advice and support for all. In the last year, we have moved one step closer to achieving our goal of a sustainable and lasting impact by securing increased funding and exploring new locations to increase reach.
Together, I am optimistic that we are witnessing a sea change in the country, where good mental health is recognised as a right that should be afforded to everyone regardless of their background.
That is a rare prize indeed and we very much look forward to working with our British Asian Trust colleagues to realise our shared ambitions for the people of Pakistan.
By Jonathan Freeman MBE, CEO of the CareTech Foundation