Behind the clothes we buy: supporting mental health of workers
Since the late-60s, readymade garments have been manufactured and exported from Bangladesh. By the mid-80s there were over 600 garments factories in the country, burgeoning to nearly 3,000 factories operating by the year 2000. Today, there are over 4,600 garment factories employing nearly four million people, the majority of whom are women.
In 2013, the unfortunate Rana Plaza tragedy occurred, a factory building collapse that killed over 1,000 workers and  drew the world's attention to the readymade garments sector in Bangladesh.
Lack of worker safety, representation and compliance were determined as the reasons behind this disaster. The incident drove catalytic changes to workers' safety and wellbeing compliance, alongside pressure from consumers who were increasingly becoming ethical buyers. While physical wellbeing and safety compliance were prioritised across factories, mental wellbeing was largely forgotten.  
Together with Primark and SAJIDA Foundation, the British Asian Trust has set up a community-based mental health programme called "Moner Kotha". This initiative is based on MySpace project in Primark India, from where  we have incorporated the learnings and contextualised for Bangladesh.

Together, we are supporting workers to train to become para-counsellors so they can support their peers in the factory, and connect more serious cases to mental health professionals. Our aim is to increase awareness of mental wellbeing, self-care and stress management across five factories and mills, improving the mental wellbeing of 2,500 workers.
Since the programme began, 50 para counsellors, most of them women, have been trained to  provide mental health  to their peers.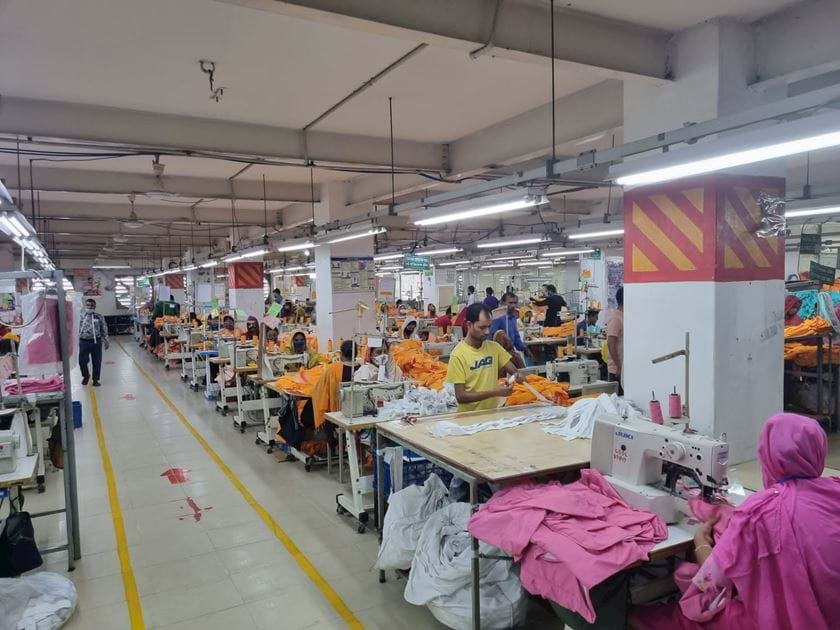 In particular, one trainee told us she was keen to become a para counsellor after experiencing depression herself and finding she had nowhere to turn to for support. This was her way of now helping others.
This new project has significant potential to transform mental health in Bangladesh. Over time we hope it will be scaled up across other factories and, like Primark, other brands will be eager to support the mental wellbeing of garment production workers.
Next time I buy a new outfit, I will certainly be more conscious of where it comes from, who made it and would feel better knowing the mental health of workers was being prioritised along with their safety and physical health.
By Onindita Islam, Senior Programme Manager (Bangladesh), British Asian Trust