Changing the odds - including disabled people in the work force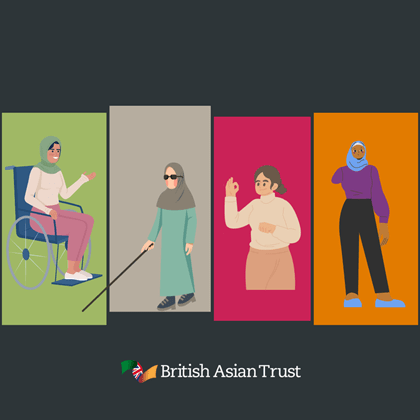 Only 24% of women in Pakistan are in the labour market. Only 1% of women are engaged in entrepreneurship. And for disabled women the numbers are even worse. Which is why, supported by the UK Government's Foreign, Commonwealth and Development Office, the British Asian Trust has partnered with NOWPDP, a leading disability organisation in Pakistan, on a livelihoods project which provides support and opportunities to disabled youth and women. 
We are identifying and training disabled women from marginalised communities to become community leaders and influencers, not only encouraging their own economic independence but also playing a role in outreach for our women oriented interventions. Including disabled women and youth in the workforce aims to promote financial independence, economic empowerment and support them in overcoming the societal barriers and challenges they regularly face. 
Over the course of three years, we will be counselling, mentoring and training disabled women and youth to understand the issues and challenges they face while striving to create an environment where they feel confident to seek employment opportunities. We will train at least 260 disabled women and youth and ensure job placements with reputable partner organisations for at least 156 of them. We will also aim to support at least 10 of them to establish enterprises and become self-employed. 
Economic independence will hopefully make them agents of their own change and help change attitudes towards disabled people, also encouraging them to have greater control over their resources and be equals in household decision-making that they might currently be left out of. Including and encouraging disabled women and youth in the workforce is not just an empowerment opportunity for them, but also economically beneficial.

Disabled women and youth have the right to make the most of all opportunities available and our aim is to level the playing field so that discrimination can stop and they can compete in the workforce with everyone else.