Mental Health Awareness Week: #ToHelpMyAnxiety in the workplace
Mental health in the workplace is a growing concern in the UK, and around the world. According to research by the World Health Organisation, an estimated 15% of working-age adults have a mental health issue at any point in time. Globally, as of 2019, 301 million people were living with anxiety, and 280 million people were living with depression, many of these individuals were of working-age (https://www.who.int/publications/i/item/9789240053052). With the pandemic and the changes it has brought to our lives, people are facing unprecedented levels of stress and anxiety, which can take a toll on mental wellbeing. UK Mental Health Awareness Week is a great opportunity to recognise the vital role that employers can play in promoting mental health and well-being among their staff.
Employers have a responsibility to ensure that everyone at work feels supported and valued by their workplace. Having a strong sense of belonging is a protective factor for good mental health and so a great opportunity for creating high performing teams.
Promoting good mental health at work can be done by providing employees with the resources they need to manage stress and other mental health challenges. It also means breaking down the stigma around mental health issues and encouraging open and honest conversations about mental health in the workplace.
A foundational step employers can take to support mental health in the workplace is to provide mental health training for their staff. Mental Health First Aid is one such training programme that teaches employees how to recognise early warning signs of mental health issues, give confidence to start a conversation and refer individuals to professional help when necessary. By investing in relevant culturally nuanced mental health training for staff, employers can create a culture of support and understanding, which can go a long way in promoting mental wellbeing.
Employers can also provide resources such as counselling services, mental health days, and flexible work arrangements to support the mental health needs of their staff. This can include offering access to Employee Assistance Programmes that provide confidential support for mental health and personal issues, or allowing flexible work hours to accommodate employees' personal commitments and responsibilities. The MindForward Alliance Globl FrameWork is a great tool to help workplaces develop their mental health strategy (CMHA-Global-Thriving-at-Work-Framework--FINAL.pdf (citymha.org.uk)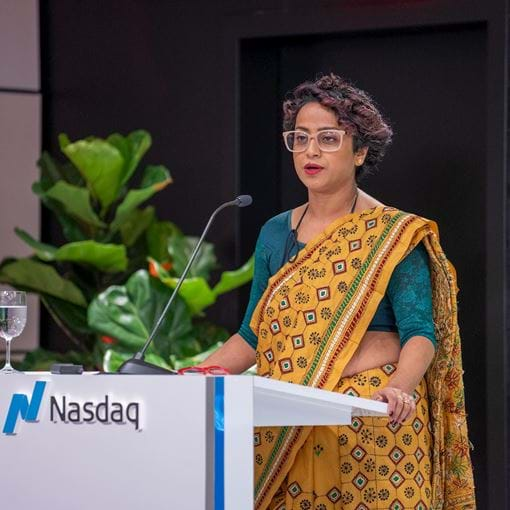 It is important for employers to prioritise mental health and wellbeing in their overall organisational strategy. This means recognising the impact of work-related stress and other mental health issues on their employees and taking proactive steps to address these issues. By creating a workplace that prioritises mental health and wellbeing, employers can promote a positive and supportive work culture that benefits both employees and the organisation as a whole. Employers can make a commitment to becoming an employer of choice by signing the Global Business Collaboration leadership pledge (The Global Business Collaboration for Better Workplace Mental Health (betterworkplacemh.com) and signalling to current and future employees that they are committed to this important cause. The leadership campaign is free to join and is a wonderful step in the right direction for better mental health.  
Mental health has been a priority for the British Asian Trust for more than 10 years and I have recently joined their Programmes and Partnerships Committee. The Trust's commitment to running mental health programmes across South Asia, as well as prioritising the mental health and well-being of its staff, is brilliant.
In Pakistan the British Asian Trust works with a whole range of partners to raise awareness, improve mental health in the workplace and advocate for change at the highest levels. In Bangladesh the Trust is working with ready-made garment factories to set up services to provide mental health support in the workplace and improve the mental well-being of 2,500 ready-made garments factory workers. The aim is that the success of this project will lead to it being replicated across the sector and improving the mental health of millions.
As we mark UK Mental Health Week, let us commit to creating a workplace that values mental health and well-being, and supports the mental wellbeing of all employees.
By Poppy Jaman OBE, British Asian Trust Programmes and Partnerships Committee
The British Asian Trust values the mental health of all our staff above all else. We offer:
Hybrid working
Flexible working
An open-door policy to discuss any personal or work related issues
Access for all staff to an Employee Assistance Programme