Mental health: Abrar's story
At the tender age of 13, Abrar has already had to deal with a myriad of mental health issues in his life. He was just a young boy when he started to feel neglected and unloved by his father. The emotional and verbal abuse that he faced had a deep impact on him, leaving him feeling vulnerable and alone.
Being told he was an unwanted child was a norm in Abrar's childhood. Despite his mother's support, he developed mental health issues as a result of his father's behaviour. As his way of coping, he found solace turning to the wrong crowd and got involved in illegal activities. Becoming involved in street snatchings and petty robberies, as expected, only made things worse for him.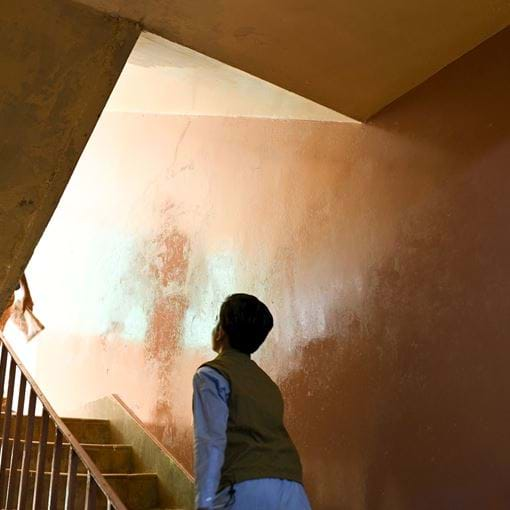 Abrar found his way to the our Mental Health programme in Karachi, delivered with our local partner AAS Trust. Initially, Abrar found it difficult to trust anyone, but different therapeutic techniques such as counselling, play and art therapy, as well as role play, helped him to understand and process his emotions and move forward.
In particular role play therapy helped him build a positive relationship with his counsellor, and he felt comfortable sharing his personal issues.
During the treatment, Abrar's interest in sports grew. The sport teachers saw his potential and helped him polish his skills. He started playing football and was selected for the under-14 trials in local team. His mother was also supportive, and he was able to reconnect with his family. He started working on his behaviours and began to use the techniques he had learnt in his daily life.
Abrar's story is a powerful example of how mental health support can help transform the lives of those who are struggling. The right support can lead to a path to a brighter future.
*name changed to protect identity
*Photo not of Abrar