British Asian Trust raises over £5 million for Oxygen For India Emergency Appeal
JK Rowling's Volant Charitable Trust has generously donated a six figure sum to the appeal
HRH The Prince of Wales expressed he is 'deeply saddened' by the situation in India when launching the appeal
International pop star and British Asian Trust Ambassador Katy Perry has supported the appeal along with fellow Ambassadors Sanjeev Bhaskar, Meera Syal, Gurinder Chadha, Nitin Ganatra and Nina Wadia
Indian Premier League cricket team Rajasathan Royals has made a substantial six figure donation to the appeal, with England cricketer Jos Buttler having made a personal donation
The money raised so far will fund 4,835 oxygen concentrators, which will help to save tens of thousands of lives during the pandemic and millions more for years to come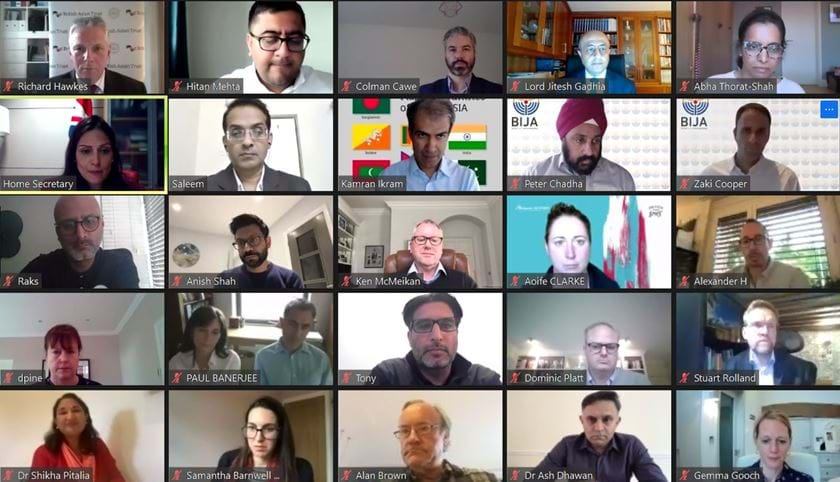 The British Asian Trust has raised over £5 million for its Oxygen for India Emergency Appeal. The appeal, launched three weeks ago to aid the deeply worsening COVID-19 crisis in India, has seen a tremendous response, with over 20,000 people donating.
India is still at the epicentre of the global pandemic. Over half of the world's cases of COVID-19 are in India right now, with the numbers of new daily cases consistently over the 400,000 mark. One in four of the world's COVID-19 deaths are occurring in India, with the number likely to be much higher than those recorded.
In a special virtual event this evening, Home Secretary Priti Patel joined the British Asian Trust and its supporters live and thanked their incredible contribution. She said: "The terrible images we have seen in India in recent weeks are all the more powerful because of our close personal ties to India through our families, friends, and diaspora community here in the UK.
"I am deeply moved by the surge of support the British people and diaspora have provided to the people of India, and the British Asian Trust and their supporters have played such a vital role in galvanising that effort.
"They have shown how important the strong personal ties between the UK and India are, and demonstrated that the UK will always be there for India in its time of need."
In response to the crisis in India, JK Rowling's Volant Charitable Trust has chosen to make a six-figure donation to the British Asian Trust's Oxygen For India Emergency Appeal.  J.K. Rowling is donating her net royalties from her children's book The Ickabog, published globally last year, to her charitable trust, to help support vulnerable groups who have been particularly impacted by COVID-19, in the UK and internationally.
The total amount raised by the Oxygen For India Emergency Appeal is now over £5 million.
Hitan Mehta, Executive Director, British Asian Trust said: "We are incredibly grateful for all of the donations made to our Oxygen For India Emergency Appeal. The situation in India has been horrendous and we have been working tirelessly with our team and partners on the ground to deliver oxygen to the areas worst hit by COVID-19. A special thank you to JK Rowling's Volant Charitable Trust, whose generous donation today means we have raised over £5 million in three weeks to support India through this devastating wave of the global pandemic.
The money raised so far will fund 4,835 oxygen concentrators, which will help to save tens of thousands of lives during the pandemic and millions more for years to come."
The British Asian Trust's partner on the ground in India, Swasth, has already deployed concentrators in 27 States and Union Territories across India. Delhi's hospitals have been the hardest hit, so 30% have been located to the nation's capital. Rural clinics and hard to reach communities in Tamil Nadu, Chhattisgarh and other states are also receiving these life-saving devices, the difference between life and death when a hospital is hours away.
On launching the Oxygen For India Emergency Appeal, HRH The Prince of Wales, Royal Founding Patron of the British Asian Trust, said: "Like many others, I have a great love for India and have enjoyed many wonderful visits to the country. Indian aid and ingenuity has been a support to other countries throughout this immensely difficult time. As India has helped others, so now must we help India.

With support from the Indian diaspora, the British Asian Trust launched an Emergency Appeal for India to channel this desire to do something about this terrible situation and help save lives. Many members of the diaspora, and others including businesses, trusts and foundations, have already come together behind this Appeal. I do hope that even more of us might be able to provide support to help those in India in their time of need."
The Oxygen For India Emergency Appeal has so far been supported by a number of companies and organisations including BT, Morgan Stanley, Accenture, Monsoon and Accessorize, Specsavers, Southall Travel, Clifford Chance, Blackrock, Dishoom, LadBible Group and more.