Renowned Pakistani journalist and social activist Jugnu Mohsin appointed to British Asian Trust's Pakistan Advisory Council
The British Asian Trust is pleased to announce the appointment of Jugnu Mohsin, to its Pakistan Advisory Council. Her extensive experience and remarkable contributions to journalism, social activism, and community development make her a tremendous addition to the Advisory Council.
With a career spanning over four decades, Jugnu Mohsin has emerged as a highly accomplished and influential figure in Pakistan's media industry. She began her journey in 1982 as a member of the Women's Action Forum, where her passion for advocating women's rights and social justice flourished. Since then, she has demonstrated an unwavering commitment to empowering women and addressing societal challenges.
As a journalist, Jugnu Mohsin served as an editor and columnist at The Pakistan Times, showcasing her talent and dedication to quality journalism. In 1989, she co-founded The Friday Times, an independent newsweekly that played a pivotal role in promoting press freedom and objective reporting in Pakistan. Throughout her career, she has co-founded several influential publications, including Urdu weekly Aajkal and The Daily Times, a national daily newspaper.

Beyond her media ventures, she has been actively involved in community development. She expanded the scope of The Mohsin Trust, established by her parents, to uplift the community in Shergarh, her ancestral town in Okara, Punjab. Through the Daud Bandagi Development Trust, she has provided essential services such as clean drinking water, free soup kitchens to combat hunger, and safe leisure spaces for women and children. Her dedication to healthcare initiatives is evident through the organisation of traveling weekly health camps and facilitation of access to healthcare services in Lahore hospitals.
Jugnu Mohsin's remarkable achievements have garnered international recognition, including the prestigious Press Freedom Award by the Committee to Protect Journalists in 2000 and the Sitara-e-Imtiaz awarded by the Government of Pakistan in 2013. Her political endeavours further exemplify her commitment to public service, having won a seat in Pakistan's parliament, the Punjab Assembly, in the 2018 general elections.
Jugnu Mohsin said: "I am honoured to join the British Asian Trust's Pakistan Advisory Council. I feel hopeful that, along with other likeminded people, I will be able to make the difference that is required to alleviate suffering, to make lives better, and to realise potential." 
Richard Hawkes, Chief Executive of the British Asian Trust added: "Jugnu Mohsin's accomplishments and experiences align perfectly with the British Asian Trust's mission to create positive change in Pakistan and South Asia. We are delighted to welcome her to our Pakistan Advisory Council, and her expertise will undoubtedly enhance our efforts to empower marginalised communities and transform lives."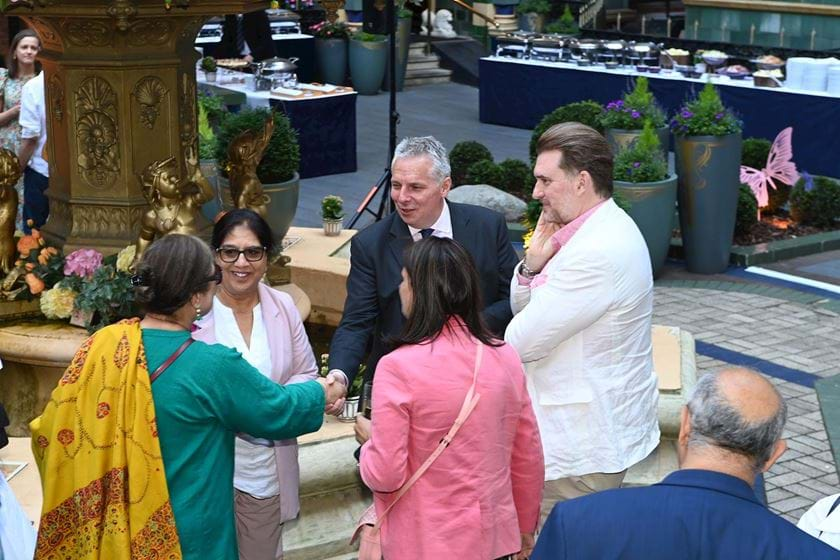 The British Asian Trust has been operating in Pakistan since 2010 and is delivering programmes focussed on mental health and livelihoods. Our work in mental health aims to fundamentally transform the mental health landscape across Pakistan by destigmatising and raising awareness of mental health, promoting accessible and affordable services for all and building coalitions of support to drive change.  Our work in livelihoods aims to equip people, especially women and young adults, with the skills to secure jobs by helping build sustainable livelihoods, life skills and access to finance.