Celebrating partners; Swasth- our COVID-19 relief partner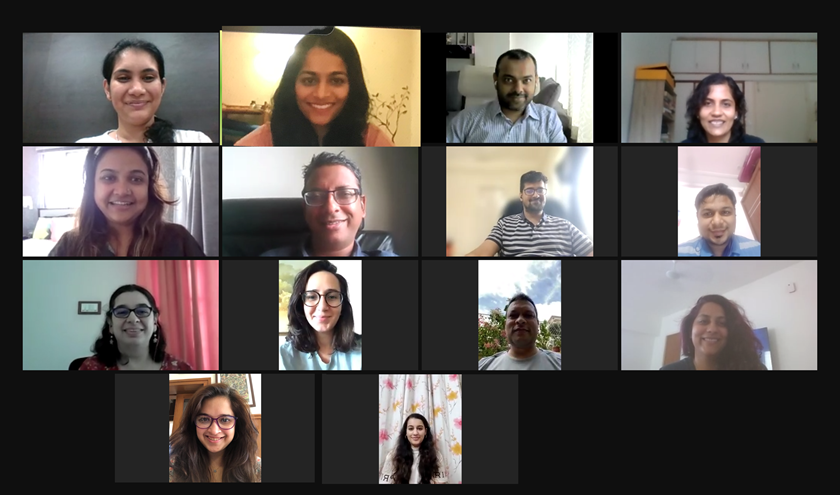 Can you give us a quick introduction to Swasth, how you were set up and what is your wider mission?
Swasth was born during the first wave of the COVID-19 pandemic in India, out of the efforts of a group of volunteer leaders from across the health and technology ecosystem in the country. We are an alliance of over 150+ healthcare organisations, including hospitals, rural health NGOs, insurers, health tech, med-tech, and others. The vision of the alliance is to leverage digital health technologies to drive healthcare inclusion and outcomes, with a particular focus on enabling comprehensive, value-based integrated care models at the primary and preventive levels.
You have been a critical partner to the British Asian Trust at the height of our relief work - please tell us about how you sent emergency oxygen and medical supplies to the last mile?
We had worked on capacity building of non-profit rural healthcare providers last year by equipping them with oxygen concentrators (concentrators made the most sense for smaller rural centres that were in hard-to-reach parts of the country) as well as training staff on the appropriate use of oxygen. When the second wave hit India, starting in early April, we paused all other workstreams to focus on responding to the emergency in collaboration with ACT Grants. We worked with partners in India and across the globe including Amazon, Temasek Foundation, Olam, Paytm, Delhivery, Zomato, Google, and many others to source and airlift equipment to India during the crisis. Once the equipment arrived in the country, Swasth and ACT volunteers worked with last-mile logistics partners like Delhivery and Ecom Express (and in some cases the Indian Airforce) to get oxygen concentrators delivered to the last mile.
As of date, we have delivered over 30,000 concentrators, 10,000 oxygen cylinders, 2,000 non-invasive ventilators and 50,000 oximeters to over 500 of India's districts, covering every state in the country. These include some of the remotest districts in the North-East of the country all the way to the Andaman Nicobar and Lakshadweep islands.
We understand you strongly leveraged the power of volunteers -can you share some stories and examples?
We went into this crisis with a small team of 13 people but were luckily able to attract over 150+ volunteers across our crisis relief projects. Swasth set up a large crowdsourced library of local resources in multiple Indian languages staffed by over 130+ volunteers. This repository was used by over 160,000 users.
The oxygenation program was largely volunteer-driven. We had volunteers supporting sourcing, conducting due diligence, handling logistics, managing last-mile delivery challenges to picking up just about any loose end. For a long time, some of us thought that the person handling logistics was a full-time employee of one of our logistics partners given how hard he worked but turns out he was just a volunteer who was very driven to do his bit in these challenging times!
We also worked with volunteer doctors from Harvard University, Johns Hopkins University School of Medicine and field experts from rural health organisations like Jan Swasthya Sahyog, Basic Health Services, SEARCH, SEWA Rural, and others to create a common core of open-source clinical protocols and health worker training material. This is the Swasth Community Science Alliance (CSA), which is a partnership of community-based organisations, frontline clinicians, and leading scientists from India and the Indian diaspora that seeks to develop a community of practice committed to advancing evidence-based COVID-19 care, contextualised to rural India. The Swasth CSA aims to provide a suite of timely clinical resources for use in rural and urban settings, all vetted for scientific accuracy. Swasth CSA has successfully launched a compendium of resources, which include guidelines, toolkits, and much more, to assist with the management of COVID-19 and the improvement of health outcomes in rural India.
In addition to this, volunteers at Swasth also built a library of patient education material in 11 regional languages for dissemination through a strong network of last-mile NGO partners.
You were a stand-out partner on the use of tech to deploy, track demand and ensure there was transparency on relief work. Can you tell us more about how you do this?
From day 1, our aim was to make the entire process transparent, we wanted people to be able to see our basis of allocation which is why we decided to publish our demand and supply data.  We also created a dashboard that allows facilities to track their consignments to enable them to plan their patient load efficiently based on resource availability.
We began with simple google forms and sheets but we had a great set of tech volunteers who turned this data into dashboards overnight! We are in the midst of creating a deployment map to enable people to look for oxygenated beds right in their vicinity.
One key area of support you offered the diaspora was enabling the British Asian Trust to connect them quickly to help– we used your WhatsApp groups to do this and it was hugely valued. Can you tell us how you did this?
The WhatsApp SOS support group was a fully unplanned endeavour. Like most patients' loved ones, everyone was tapping every channel possible to seek help for their loved ones. What started with a few stray WhatsApp requests quickly became a 24/7 SOS service which saw an average of 150 patient requests a day. We were quickly able to set up a volunteer group of 100+ students who volunteered in shifts to help find verified "leads" in real-time. Leads for medicines, labs, hospital beds, concentrators, doctor consults, and unfortunately, all the way to funeral services. Help came from everyone, board members to network partners, family, and friends. We can't really take any credit for this effort. It was the sheer magic of humanity!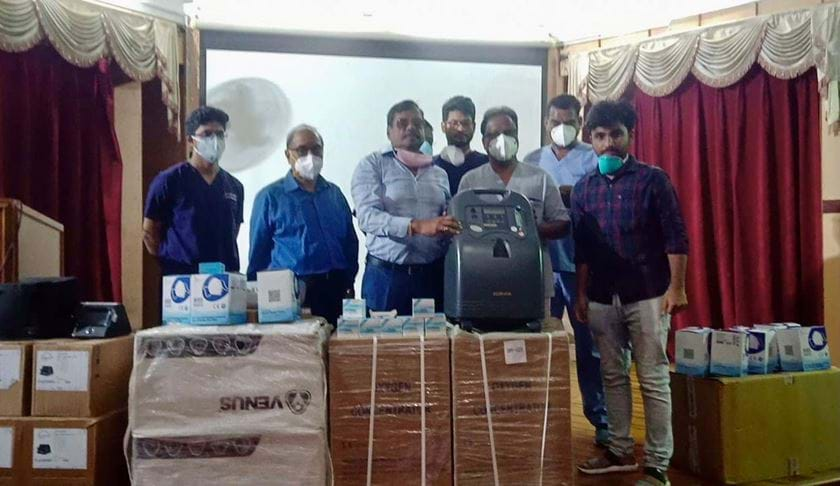 How are things now? What are you focused on?
While the second wave has subsided, and the situation has improved, it is far from normal. From an oxygenation standpoint, we are focusing on capacity building and wave three preparedness. Additionally, we are working on closing our last batch of allocations, re-allocating from certain urban cities to rural areas, and working with states and NGOs to inventorise and track the deployment and usage of devices.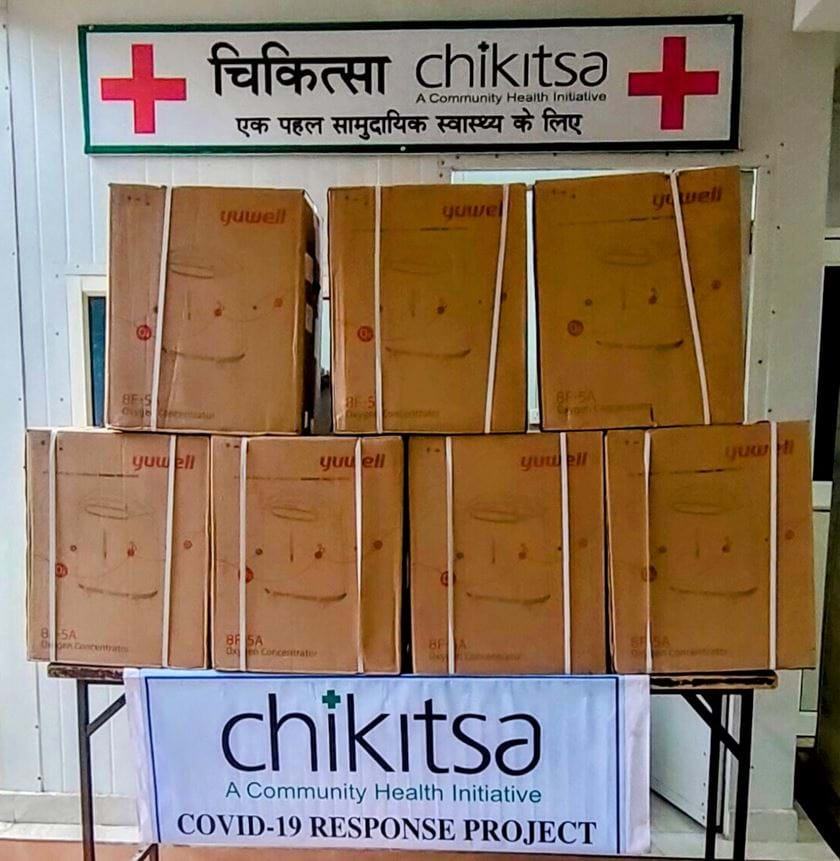 As we come out of relief efforts, how is Swasth looking at the usage of equipment like O2 concentrators that were sent? where will they end up and how do you ensure that?
We set up a call centre with our partners which verified the installation and usage of these devices. In addition, we have also partnered with several last-mile non-profits which are conducting physical audits. Roughly 20% of our devices have gone directly to Primary Health Centres (PHCs)/ Community Health Centres (CHCs) and Sub Centre (SCs) where these are being used as the primary source of oxygen. Those devices deployed in government hospitals and district hospitals will be re-deployed across smaller centres by the states once oxygen plants are in place at these hospitals. As the second wave subsided, we started working with states which have poor healthcare infrastructure to equip their PHCs, CHCs and SCs with oxygen to build capacity and prepare for the third wave.
It is important to ensure the utilisation of these devices on an ongoing basis. We are in the process of setting up a detailed Monitoring & Evaluation and long-term impact assessment study. We have also kept a buffer of approximately 1500 oxygen concentrators, in case of a third wave.
What lies ahead and how are you considering future work?
Beyond the immediate crisis, we are also reviving our work on building long-term technology infrastructure in India.
Along with major national healthcare payers and providers, we are working on creating digital standards for information exchange between providers and payers. This will bring significant efficiencies to the health system and help expand the number of people who have access to healthcare as well as increase the types of services currently covered by various health schemes in the country.
In addition to this, we are also working on building health gateways that can be deployed by state health authorities that allow seamless delivery and payments for health services across a fragmented provider ecosystem. Both these efforts are steps towards building resilience in the health system and in line with our goal of creating comprehensive, integrated models of care. We are also working on strengthening the network of facilities that we partnered with during this crisis.
How did you make the decisions around where to allocate scarce resources to, given the overwhelming demand? What kind of data do you use?
During the second wave, as we started scaling up the concentrator deployment, we realised that demand far outstripped supply, and had adopted an open, transparent, data-driven model to deploy the limited supply of concentrators.
We collected data on the need for concentrators through a simple digital form which was organically circulated among hospitals and NGOs in the Swasth network. Given the fact that the overwhelming majority of free COVID-19 care was provided by public health centres, we also coordinated with the central government (through MyGov, a citizen engagement platform) and state governments (usually through state nodal officers for oxygen supply) across the country to collect district and facility-level information on the need for oxygen.
We used available data on cases, testing and deaths to create an allocation model which identified districts in need of immediate help. The model was run every few days, based on supply, as each lot of concentrators reached our partner warehouses to make sure that we were able to direct them to places most in need. Matching the results of the model with the inputs from the ground through the state nodal officers, NGOs and facilities, we sent oxygen concentrators to selected facilities, preferring to send them directly to the last mile public centres to ensure immediate utilisation as opposed to sending them to a hub.
We tried to remain data-focused to avoid bias while accounting for underreporting by allocating devices to low testing states. We used COVID-19 data from www.covid19india.org which consolidates the data reported at a district level across the country.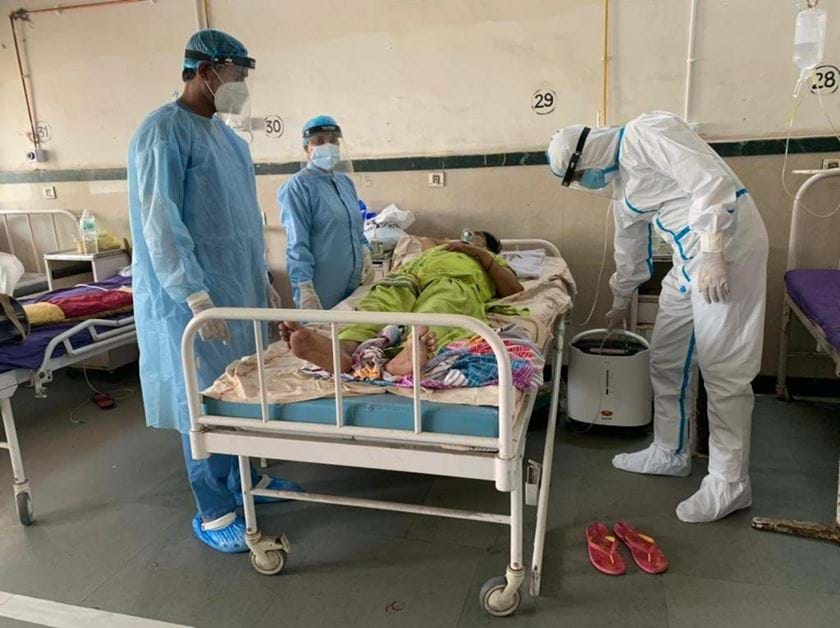 There is a lot of speculation on upcoming third wave and potential effects on children etc. What do we need to do to ensure we are as prepared as possible? What is the role of civil society and of funders?
We need to build a strong 'whole of society' response to the pandemic. From public-health measures like ensuring vaccine coverage, masking, social distancing, track and testing, to better community-based management of patients will reduce the burden on our limited strained hospital capacity. There is also a need for more public and private efforts to build the capacity of the health system. We also need to ensure adequate genomic sequencing to understand the virus as it mutates and adopt appropriate strategies. In addition to this, civil society organisations and funders should look for ways to support low-income families who have been hardest hit by the pandemic, as well as fund ways to help vulnerable children who have now had over a year of interrupted schooling.
How do we best leverage the attention on the medical crisis today to start solving for the deeper underlying capacity issues in India's medical infrastructure?
This crisis has affected every section of our society, across socio-economic class, caste, religion, and region. This also prompted some incredible collaborative efforts between civil society, the private sector, and government organisations. This spirit of solidarity is something that we should leverage as a society to set a clear goal and timelines for universal healthcare access and work together to achieve it.
The British Asian Trust partnered with Swasth for our Oxygen for India Appeal.