To grow, protect and empower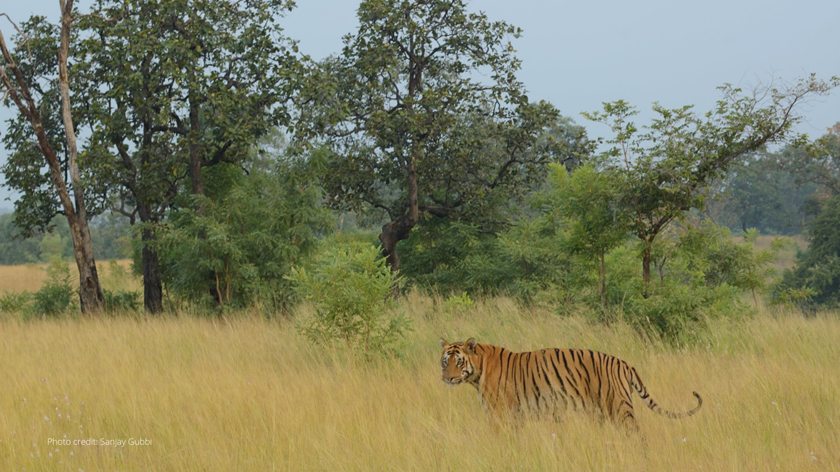 This just in - in the Western Ghats of India, tiger numbers are starting to grow.
In 2012, our partner the Nature Conservation Foundation (NCF), in close partnership with Karnataka Forest Department, initiated the largest expansion of protected areas in India since the 1970s that connected 23 protected areas within the state to form one of the largest tiger and elephant habitats in the country. Within this expansion of protected areas, a new wildlife sanctuary called the Malai Mahadeshwara Wildlife Sanctuary (906 sq. km.) was created, while the existing Cauvery Wildlife Sanctuary was expanded to almost double its original size.
This expansion has conservationists across the board delighted at the potential to protect and foster a range of wildlife that are indigenous to the region. For instance, this expansion has not only provided a great opportunity for the tiger population to recover but exponentially grow thanks to the new land mass available to the population.  Experts have even predicted that with the right measures, the entire landscape could potentially hold over 100 tigers in the coming years!
NCF is already taking appropriate measures to ensure that this tiger population continues to flourish. They have initiated a four-fold model that not only envisions a further enlargement of the protected area but also influenced policy makers to bring forth pro-conservation legislation. Success had been driven by recognising the importance of engaging the local community to take ownership of this initiative and enable sustainable and localised support doe wildlife and the spaces they inhabit.  Our partnership with NCF supports solutions that nurture both the wildlife and biodiversity of the region as well as indigenous communities living there.
And so, it is no surprise that communities living in this region have also experienced economic improvements over the last few years.  As a part of the model, NCF provided LPG cookstoves to 436 families which significantly reduced the time taken to prepare food and enabled women to engage in other activities. 25 families who are largely dependent on forest resources were trained in alternative income generation skills. In total, this resulted in 577 days of employment, generating an income of over $US 5,000.
NCF's work illustrates the interdependencies of people and wildlife can truly achieve meaningful conservation. We look forward to bringing you more good news from the Western Ghats! Stay tuned!