Mental health: Ali's story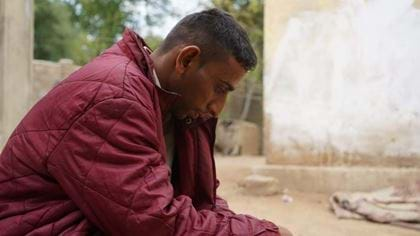 Twenty-four-year-old Ali is from a family of six brothers and five sisters. He studied sciences and was always a top student. But six years ago, on his way to college, a group of men accosted him and put a gun to his head. Traumatised, he left college, unable to face going back to take his exams.  
In the months that followed, his family noticed changes in his behaviour – they would often find him sitting talking to himself, he couldn't sleep and started experiencing mood swings. Soon he became isolated.  
When Ali did go out, local children would sometimes taunt him, calling him 'crazy' and even throwing rocks at him. People from within the community didn't understand his illness and accused him of pretending. Ali was so distressed that he tried to commit suicide. That's when his parents made sure that he saw a doctor.  
Ali is in a much better place thanks to the British Asian Trust and the support he has received from their local partner. Now his dream is to go back to college and sit his intermediate-level exams. 
'The doctor gave me medicine and now I'm much better. I've been helped by Basic Needs Pakistan (BNPK) for the last two-and-a-half years. I'm working at the cycle shop and supporting myself. Now, I can spend time with my family.' 
With the support of our donors and the work of local partner organisations in Pakistan, The British Asian Trust is determined to end stigma and provide vital community mental health services to help more people like Ali.
 
All donations or Zakat given towards our mental health projects in Pakistan during our 2019 Ramadan appeal are being match funded by CareTech Foundation and COSARAF Charitable Foundation; doubling the impact of the money given. 
April 2019