Mental health: Husna's story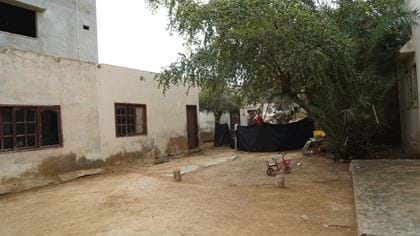 Husna was extremely close to her father and so when he died of cancer, her shock and unsupported grief made her close off from those around her and she became deeply depressed.  
As time went on, Husna also reacted angrily to the rest of her family, breaking things and fighting with her siblings. Before her brother fully understood how ill she was, his reaction was to hit her. 
As a result of the British Asian Trust, Husna was fortunate to be put in touch with Basic Needs Pakistan (BNPK). She was encouraged to talk about her feelings and slowly she started to come to terms with the loss of her father. She was also given a proper assessment, and, through this, she was eventually diagnosed with bipolar disorder and offered medication.  
Husna has been receiving treatment for two years and says: 'Now I'm perfectly fine'. 
She looks after her family and her home, and she helps as a volunteer, spreading awareness about mental health issues within her community. She's also developed a new skill – in needlework - and has grown in confidence as a result of the help she's received. 
With the support of our donors and the work of local partner organisations in Pakistan, The British Asian Trust is determined to end stigma and provide vital community mental health services.  

All donations and Zakat given to our 2019 Ramadan appeal, for mental health projects in Pakistan, were match-funded by CareTech Foundation and COSARAF Charitable Foundation, doubling the impact of the money that was given.