Mousam's story: The Education Alliance Project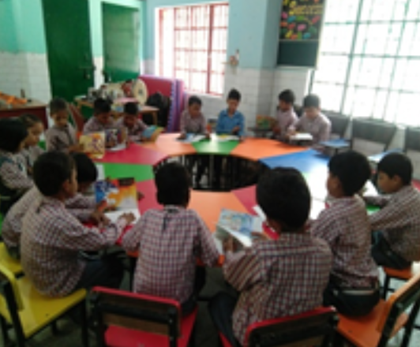 In order to improve the standard of education in government schools, the British Asian Trust is currently partnering with The Education Alliance (TEA) and working in six government schools in India. This partnership started with the aim of tackling declining enrolment and low educational standards. 
The TEA project has adopted a multi-faceted approach, with a special focus on improving learning in English, Hindi and Maths. To help students achieve more, TEA is supporting teachers through mentoring, workshops, co-teaching, in-service training and joint planning sessions.  
Additionally, we have helped place Academic Coordinators in the schools so that teachers can learn new skills through continuous observation and debriefing processes. 
As another part of the project, social workers are collaborating with the participating schools to encourage and ensure high student attendance and increase enrolment. They are conducting home visits, helping parents with admission procedures, identifying parent champions and participating in outreach programmes to cover the holistic well-being of children, including promotion of hygiene and healthy eating.  
These social workers are also concentrating on building positive community interest in each school by mobilising parents to encourage participation in school events, as well as ensuring regular student attendance.
To encourage growth in all aspects, TEA is also working closely with the government school principals at the schools to create annual calendars that ensure time is allocated for different facets of student development through Smart Classes, regular library hours, music classes, art and craft classes, and celebration of events and festivals.  
Mousam's story 
10-year-old Mousam Lakra lost confidence after her father died. She became very introverted and began to suffer academically.  
Thanks to our project with TEA, Mousam received extra support and attention from her teachers, which helped her flourish. She has moved from strength to strength and passed her 4th grade final examinations with an impressive 83.5 per cent mark. She's also actively participating in extra-curricular activities such as sports, dancing and even a talent festival called Expressions. 
Mousam has emerged as a role model for her peers. 
2018