If I Can, She Can: Sehrish Kiran's story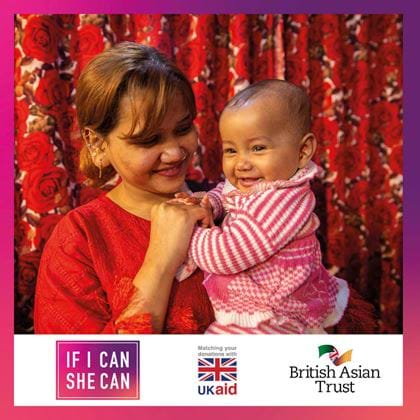 Overcoming all the odds   
'I never lost hope of being able to stand on my own two feet during my struggles; I always believed there would be light at the end of the tunnel'.
Sehrish Kiran comes from a low-income family in Karachi. Her childhood dreams were shattered when she got married at just 14 years of age. Her husband was a drug addict with mental health issues and severe mood swings. He regularly physically and verbally abused Sehrish; throwing her out of the house over the smallest things. He withheld money and she used to stitch clothes just to make ends meet.
The abuse took its toll on Sehrish's father, who became ill due to his daughter being thrown out of the house after giving birth to her daughter. Sehrish returned to her husband from her parent's home and began hiding the abuse from them despite an increase in the violence she suffered.
When Sehrish's daughter was two-and-a-half-years old and her son was aged only 9 months, her husband divorced her, took custody of her daughter and denied her meeting rights. Desolate about the future, she returned to live with her parents, with no child or spousal support. Her community also blamed her for not compromising to make the marriage work. Looking back, she reflected:
'I felt frightened and alone in my marriage and miserable about my life. But I knew that I had to use all my strength to overcome my situation and find a way to take care of myself and my baby, particularly with two of us then depending on my parents.'

As a single parent and with her parents' support, Sehrish explored how to become economically independent. With limited options due to her lack of education and childcare responsibilities, she decided to invest in skills training to work from home. Sehrish enrolled on a Beauty and Hairdressing course run by a British Asian Trust partner.
Her mother borrowed the money to cover two months of fees and after this, she took the painful decision to leave. Her classmates quietly raised the funds to help her complete her diploma and she worked from home, whilst saving up to open a salon; balancing the demands of business, childcare and the doubts of her family about her dreams.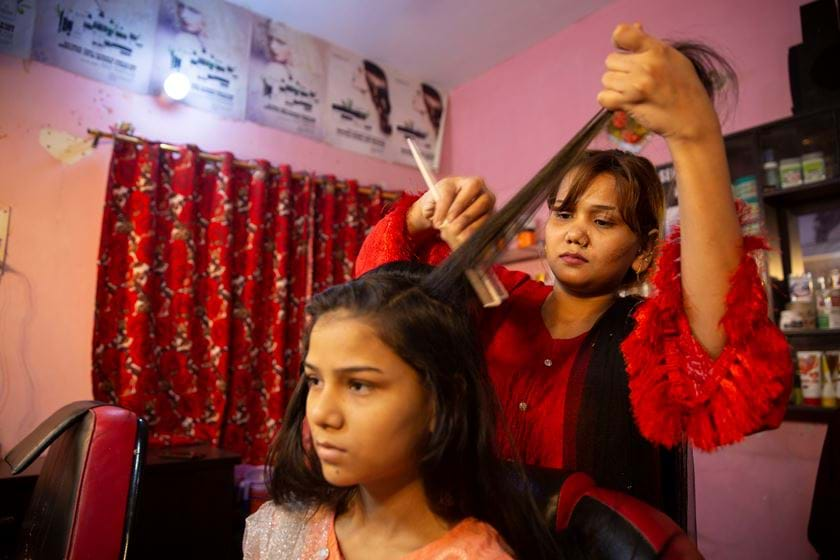 Sehrish never gave up. With a loan from her uncle, combined with her savings and experience, she rented a shop and opened a salon. She went on to train and employ several staff and after three years, her business was making a monthly profit of a lakh (£460*). Over time, Sehrish has gained the respect of her family and community. Having married again through her own choice, she is contributing to the household and supporting her parents.
As a result of COVID-19, Sehrish faced a decrease in income, but has slowly overcome the situation. She has had another daughter with her second husband and aspires to give her children a good education. She is currently fighting for custody of her eldest daughter and is hopeful about the outcome. She said:
'I am happy making my own decisions and am more confident now that I have developed a successful business and can support other women to succeed in life.' 
Sehrish is an example of resilience, empowerment and inspiration for other women in her community.  
*Pound sterling figures approximate at the time of writing. 
Help us to create opportunities for women like Sehrish, by donating to our 'If I Can, She Can' Aid Match Appeal. Donate before 31 May 2021 and your gift will be doubled by the UK government to support people in the poorest parts of South Asia, particularly women, whose lives have been devastated by COVID-19.  

Match funding from the UK government will be used to fund our innovative Women's Economic Empowerment programme in Pakistan, to equip women with the skills, knowledge and confidence needed to find a job or start their own businesses in a post-COVID world.