British Asian Trust appoints new Trustees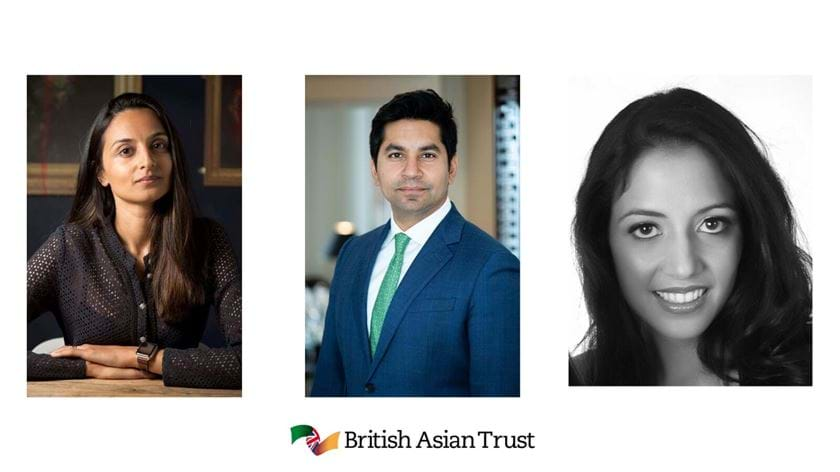 The British Asian Trust is delighted to announce the appointment of three new Trustees to the Charity's Board - Farzana Baduel, Varun Chandra and Shenila Rawal. The new Trustees will further strengthen our board and help shape the work of the British Asian Trust.
Farzana Baduel is the Founder and CEO of Curzon PR, which she set up in 2009. She is a Chartered PR practitioner with the Chartered Institute of Public Relations and a Fellow of the Chartered Institute of Marketing who regularly lectures around the world on PR. She is a frequent contributor on the BBC, Forbes, the Financial Times and Al-Jazeera.  She is the Resident Public Relations expert for the Oxford Foundry, the University of Oxford's entrepreneurship centre, where she delivers masterclasses in PR and mentors entrepreneurs. Farzana has won awards including Businesswoman of the Year at the Muslim Awards, Entrepreneur of the Year at the Asian Women of Achievement Awards and the Media Professional of the Year at the Asian Media Awards.
Varun Chandra joined Hakluyt in 2014 and serves as the company's Managing Partner. Prior to Hakluyt, he worked in investment and merchant banking. Trained at Lehman Brothers, he went on to help build a regulated advisory firm for former UK Prime Minister Tony Blair. Varun is a Trustee of the Royal Academy Trust and the Young Vic theatre, and sits on the boards of Sesame Workshop, the MCC Foundation and IP Group, Inc.
Shenila Rawal is an applied economist specialising in education, labour markets, public-private partnerships and issues of gender and poverty. She has extensive experience in leading and conducting large-scale evaluations and research projects for a range of organisations, including the Foreign and Commonwealth Development Office and the World Bank, working to ensure robust, evidence-based policy and practice in education. She has authored several papers and lectures at Masters' and PhD level on a range of topics in the field of Economics of Education and is Managing Partner at the Oxford Partnership for Education Research and Analysis.   
Manoj Badale, Chair of the Board of Trustees, said "It is wonderful to have Farzana, Varun and Shenila join the Board of Trustees. Each one of them brings a wealth of experiences that will help continue to grow and strengthen the work of the British Asian Trust."