Highlights from the British Asian Trust Social Impact Forum and India Global Week 2020
We have been overwhelmed by the participation at the Social Impact Forum that we organised on July 9, 2020 in partnership with India Global Week 2020, where the inaugural address by India's Hon. Prime Minster Narendra Modi set the tone for a high-level dialogue between policy makers, business and third sector leaders on how India can collaborate with the world.  
Another special address at the event was by HRH The Prince of Wales – the Royal Founding Patron of The British Asian Trust, who gave a strong call to action, "As we rebuild from the current crisis we have an unparalleled opportunity to put people and planet at the heart of global value creation, and move to sustainable markets for long-term value, balancing natural, social and physical capital."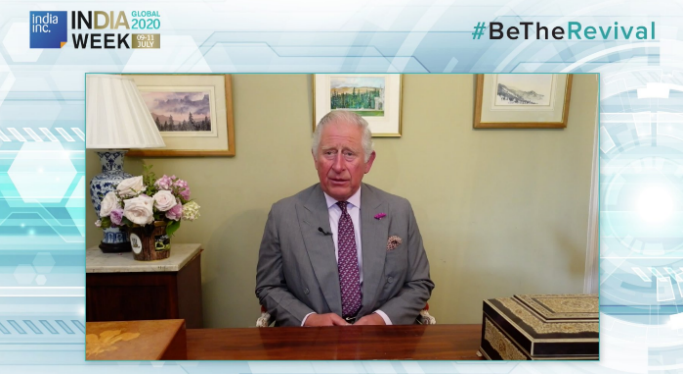 Indian Cabinet Ministers, Dr S Jaishankar, Shri Ravi Shankar Prasad, and Piyush Goyal are but a few of the decision makers who are convening at the event; joined by their peers from the UK government Dominic Raab, Liz Truss, and British Asian Trust supporters Priti Patel and Matt Hancock. 
In our third year as Social Impact Partner for India Global Week, we focussed on the #ExceptionalPartnerships that are characterising India's response to COVID-19. The forum was inaugurated by Mr S. Ramadorai, Chairman, Tata Institute of Social Sciences (TISS) & Former Chairman, National Skill Development Corporation (NSDC) & National Skill Development Agency (NSDA), who helped set the wider context within which our speakers explored the new challenges and opportunities for skilling, education, healthcare and employment post pandemic.  
We were honoured by the presence of Hon. Minister Dr Mahendra Nath Pandey, Minister for Skill and Entrepreneurship (MSDE), who laid out his ministry's powerful vision to build socio-economic mobility for India's youth, through skilling and upskilling programmes.
In his conversation with Impact Consulting Leader, Seema Bansal, Partner & Director, Boston Consulting Group, India, Dr. Pandey outlined MSDE's many partnerships with private and non-profit organisations to innovate new ways of working, and tap new opportunities for India's skilled and unskilled labour force.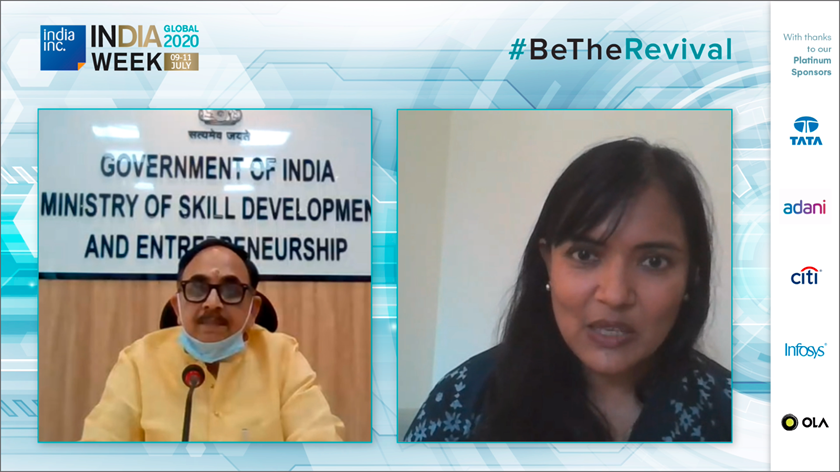 The next session moderated by our Executive Director for Social Finance, Abha Thorat-Shah, provided insights into how organisations were leading on-ground responses in India.
Our panellists Dr Manish Kumar, NSDC and Mr Alok Kumar, NITI Aayog, spoke on how their organisations accelerated the piloting of new solutions and unique partnerships, and set the agenda for the government's response and approach to skilling and healthcare respectively. Ms Chetna Sinha, Mann Deshi, and Mr Hriday Ravindranath, BT – two ends of the CSR spectrum – talked about the essential support that the private sector can provide as funders, investors and market makers to their non-profit partners and beneficiaries. Mr Alan Gemmell, who straddles the two countries in his role at the British High Commission, highlighted the ambitious dialogues taking place among policy makers of the two countries as they looked to new opportunities in a post COVID-19 world. 

We are glad to have such an expert set of speakers to talk to us on these relevant topics. We hope that you will join us at future British Asian Trust events and contribute to similar engaging discussions.  

July 2020