New Pakistan Director for the British Asian Trust: Kamyla Marvi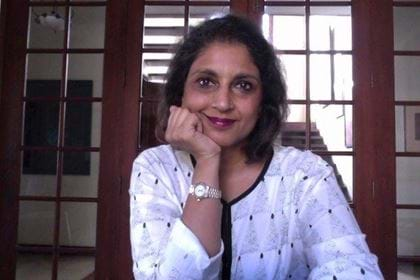 "I am honoured and excited that the British Asian Trust has placed their trust in me to lead the Pakistan programme. I look forward to continuing the excellent ongoing work with partners and expanding the programme's reach and its impact."
I am delighted to announce that the British Asian Trust has appointed Kamyla Marvi as our first ever Pakistan Director. Kamyla will be based in Karachi and starts at the Trust on 1 March. 
With a vast knowledge and experience of the development sector in Pakistan and of securing institutional funding, I am sure Kamyla will be a huge asset to the British Asian Trust. For the last six years she has been a consultant working with a wide range of organisations; including the World Health Organisation and a number of Pakistan NGOs. Her previous roles include Executive Director of the All Pakistan Women's Association and Country Manager of the Institute of International Education.
We are very excited about Kamyla's appointment, which is pivotal to driving forward our work in Pakistan and making our programmes even more successful in the years ahead.
Richard Hawkes, Chief Executive, British Asian Trust