Jaipur hotspot
Together with our partners the Freedom Fund and, with huge thanks, the John Lewis Foundation, we are tackling child labour within the supply chains of Jaipur's workshops – working with businesses across the city.

Miranda Spottiswoode, John Lewis Foundation

"We are proud to be supporting the Child Labour Free Jaipur programme to end the exploitation of children in supply chains. Combating forced and child labour is at the forefront of our work, and through this project we are targeting the issue strategically and holistically."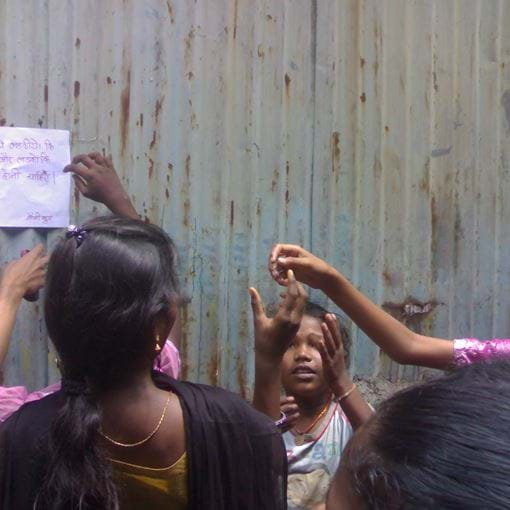 The problem
Tens of thousands of children are trafficked to Jaipur to produce handicrafts in workshops there. Their parents are given advances and promises of good jobs for the children. 75–90% of them come from northern Bihar.
Forced into producing handicrafts such as bangles, embroidery, sarees and carpets in cramped conditions, they are typically forced to work 15 hours a day. Many develop problems with their eyesight, have burns, chronic coughs and even finger malformation.  
The solution
We're working with businesses and their supply chains to identify exploitation and 

remove child labour from their production lines.

 

We're providing training support for businesses 

so they can

 employ non-exploitative adult labour 

instead.

 

We're 

developing a Child Labour Free certification process for products and working with purchasers to reject products made with child labour.

 

 

We're helping to promote C

hild L

abour F

ree certified goods and market 

them

  to create domestic and international demand.