Quality Education India
The Quality Education India Development Impact Bond (QEI DIB) is an innovative results-based funding mechanism that aims to improve learning outcomes for more than 200,000 primary school children. At $11m, it is the world's largest education DIB and was launched in 2018. The QEI DIB will run over four years and consists of an international coalition of private and not-for-profit sector organisations.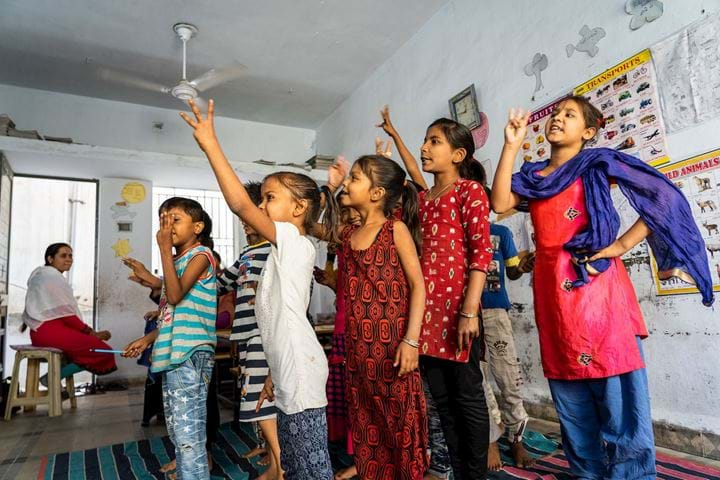 The problem 
India has made much progress towards achieving universal primary school enrolment but continues to face an acute learning crisis. A typical Indian student is at least two grades behind the age-appropriate learning level. Therefore, attention has now turned towards improving the quality of education and particularly improving literacy and numeracy levels in line with the United Nations Sustainable Development Goal 4 on quality education. 
The solution 
The QEI DIB focuses on improving the quality of education through teacher and headteacher training, remedial education for slow learners, whole school development and educational technology. It will improve the quality of literacy and numeracy learning for more than 200,000 primary school children from marginalised communities in India across four locations – Delhi, Gujarat, Maharashtra and Uttar Pradesh. 
As the QEI DIB progresses, we aim to create an education rate card, setting out the costs of delivering specific outcomes at scale. Such a card can be used by government and funders to make informed policy and spending decisions and improve education across the whole country. 
Our partners
The QEI DIB is an innovative collaboration between the British Asian Trust, UBS Optimus Foundation, the Michael & Susan Dell Foundation, Comic Relief, the Mittal Foundation, the Larry Ellison Foundation, BT, the Foreign, Commonwealth & Development Office (FCDO), and Tata Trusts. Our programme delivery partners are Gyan Shala, Kaivalya Education Foundation, Educational Initiatives, Pratham Infotech Foundation and Society for All Round Development.