India faces significant gaps in creating a skilled and meaningfully employed workforce. High unemployment levels for young people and women have been further exacerbated by job losses during the COVID-19 pandemic, with an urgent need to create more jobs in key sectors. The $14.4m Skill Impact Bond will support 50,000 young people and women in India over four years with skills, training and access to wage-employment in COVID-19 recovery sectors including retail, apparel, healthcare and logistics.
India has the lowest female labour force participation in South Asia at 20.3%, as well as high youth unemployment.
The problem 
India is home to one of the youngest populations in the world with 62.5% of its population aged between 15 and 59 years. The fact that the working-age population is larger than the non-working-age share of the population is a significant economic advantage.
To unlock the potential of this young workforce the Government of India has supported  rapid changes in the skill development ecosystem to become more inclusive and diverse. 
Despite this, low education and inadequate skill levels among youth means many are unproductive and unemployed. Even before COVID-19, youth unemployment was running at nearly three times the national average(1). 
The female labour force participation rate was only 24.7% in rural India and even lower at 18.5% in urban India(2). COVID-19 further exacerbated an already worsening situation among young people, especially women.
Currently, out of every 100 women enrolled in skilling programmes, only 10 stay in jobs for three months or more. There is an urgent need to  create an inclusive skill ecosystem where women are encouraged to undertake skill training and secure job opportunities, with stronger links between skill training and employment.
(1)Periodic Labour Force Survey (PLFS) – Annual Report [July 2019 – June 2020]
(2)Periodic Labour Force Survey (PLFS) – Annual Report [July 2019 – June 2020]
The solution 
The first-of-its-kind and the largest Impact Bond for skilling, the Skill Impact Bond aims to address the employment crisis in India by building skills of young people and women to secure employment and a sustainable income in key COVID-19 recovery sectors including retail, apparel, healthcare and logistics.
In partnership with an impressive coalition of partners, the $14.4m Skill Impact Bond will support 50,000 young people in India over four years, 60 percent of whom will be women and girls. They will be provided with skills and training, as well as access to wage-employment.
About the programme
Enables young adults, especially women, to find meaningful and sustainable livelihoods and thereby enhance their standard of living and quality of life
Aims to create long-term systemic change in the skilling sector by mainstreaming an outcome-based financing approach in India and shifting the focus from outputs in skilling programmes (enrolment and certification) towards social and livelihood outcomes/deliverables such as placement and long-term job retention
Aims to build the capacity of India's skilling sector through knowledge exchange, innovation, evidence generation and promoting effective interventions, which help retain young people and women in jobs after skilling
Brings together a strong consortium of partners from the skilling and livelihoods sector, including the the National Skill Development Corporation (NSDC) - the Government of India's main body for skilling financing and innovation.
Our partners
The Skill Impact Bond brings together the National Skill Development Corporation, the Michael & Susan Dell Foundation, the Children's Investment Fund Foundation, HSBC India, JSW Foundation, the UK Government's Foreign, Commonwealth and Development Office (FCDO) and USAID.
Our technical and legal partners for this work include Oxford Policy Management, Dalberg Advisors, and Nishith Desai Associates and McDermott Will & Emery.

The training is being delivered through partners affiliated with the NSDC.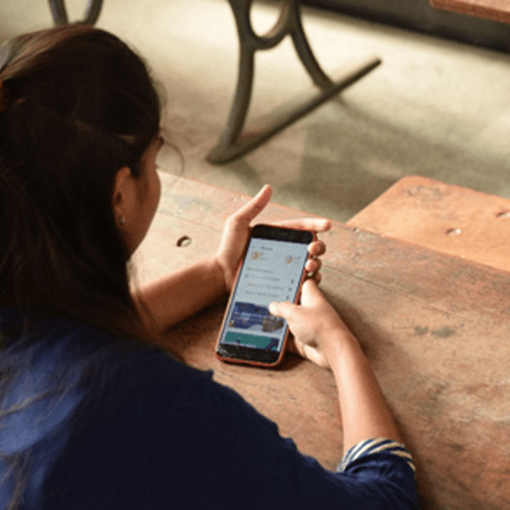 What is an impact bond?
Impact bonds are innovative and results-based finance mechanisms that leverage private sector capital and expertise, with a focus on achieving results.
They shift the focus from inputs to performance and results. Rather than a government or a donor financing a project upfront, private investors (risk investors) initially finance the initiative and are repaid by 'outcome funders', only if agreed-upon outcomes are achieved.
The outcomes to be measured are agreed upon at the outset and independently verified.
The focus on outcomes transforms the traditional approach to grant-making and philanthropy. Every partner is incentivised to achieve outcomes, not just deliver services. The result is maximum impact for money spent.