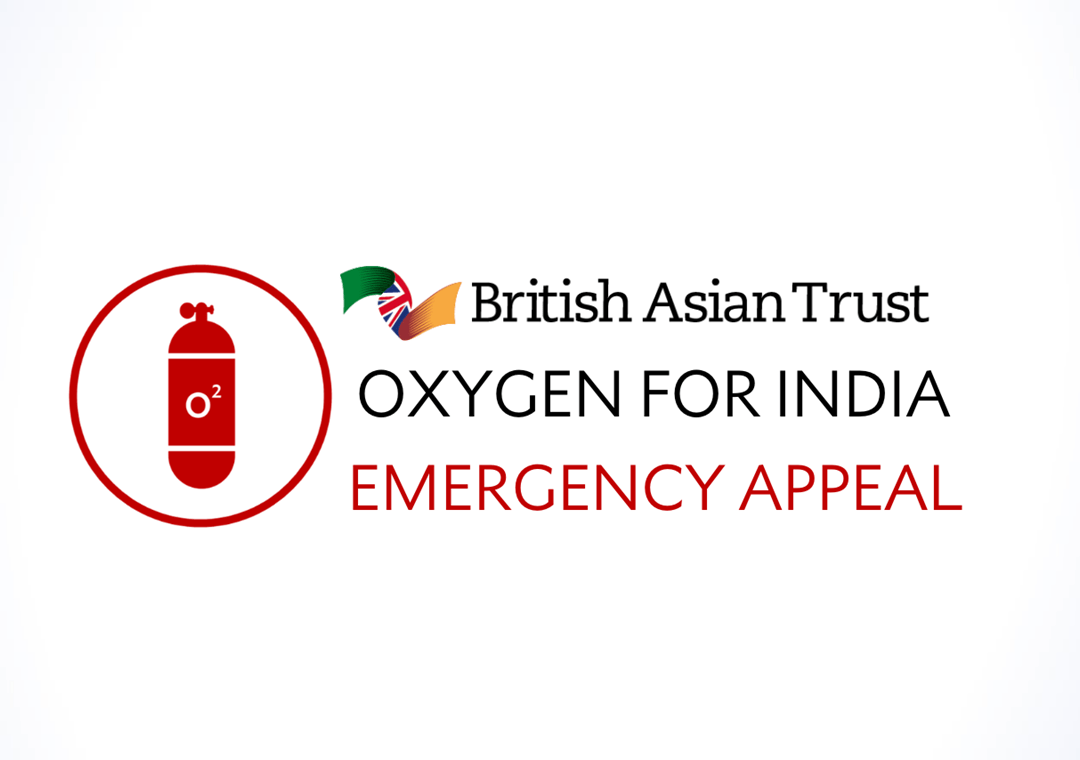 In the last week, we have all witnessed both the utter desperation of the terrible situation in India, coupled with an extraordinary outpouring of support and empathy from individuals and organisations wanting to help.  
Thanks to your support we have started providing life-saving oxygen concentrators in India already.
As more funds are secured, more oxygen concentrators will be bought and delivered to meet the immense national need which is forecast to be 200,000 of these life-saving machines. There is also immense demand for other emergency medical equipment and food rations for those struggling.
HOW WE WILL HELP
Having consulted with the Indian and UK governments, our Advisors and programme partners in India, we have outlined a package of support that will complement what industry, government and other charities are doing to help. The biggest difference we can make right now is to get as many 'oxygen concentrators' to hospitals as quickly as possible. Oxygen concentrators are alternate devices to oxygen cylinders – while cylinders contain a finite amount of oxygen supply, a concentrator continually recycles oxygen from the air and delivers it to the patient.​​​​​​ Our local partner Swasth is providing a comprehensive end-to-end process of identifying where the greatest need is, sourcing the equipment and transporting it safely to its destination.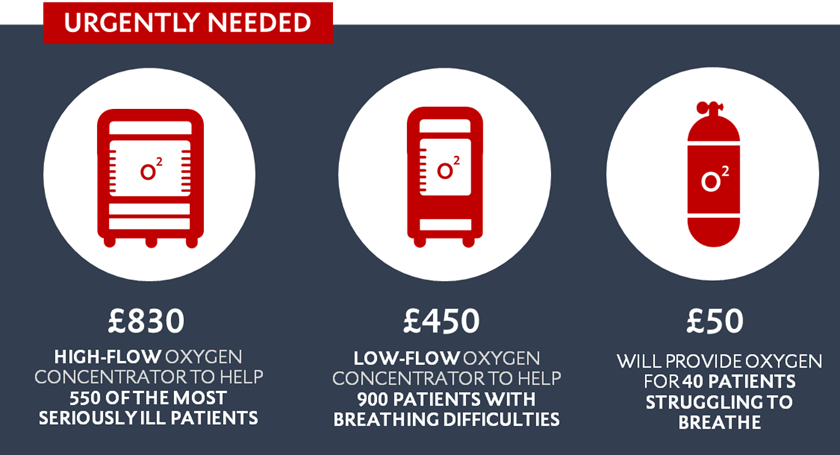 BUT THE JOB IS NOT DONE
Sadly, many more people will die and suffer without receiving oxygen and other emergency support to them like medical kits and food rations.
Our job is not done, and whilst the news headlines may move on to other matters, we will continue to be there for the people of India. 
PLEASE DONATE 

Please support our Appeal if you have not already, and to encourage your networks to donate.  
In addition to oxygen concentrators, we will be broadening our support to provide additional emergency help, including medical kits and rations for those in most need. We will work with our trusted local partners to ensure we address the biggest issues as they evolve during this crisis.  
You can donate in the following ways: