Palaces on Wheels 2021

Hattie Taylor, QCPS
Hello, I'm Hattie!
I am a school teacher living and working in London. I absolutely adore my job and feel so lucky that through my job I have met Rohit who has invited me to participate in Palaces on Wheels. I cannot wait to start the ride and cycle alongside a wonderful group of people who are all trying to achieve the same goal, which is making a difference for those who do not have the same access to basic life necessities that are so readily available to us.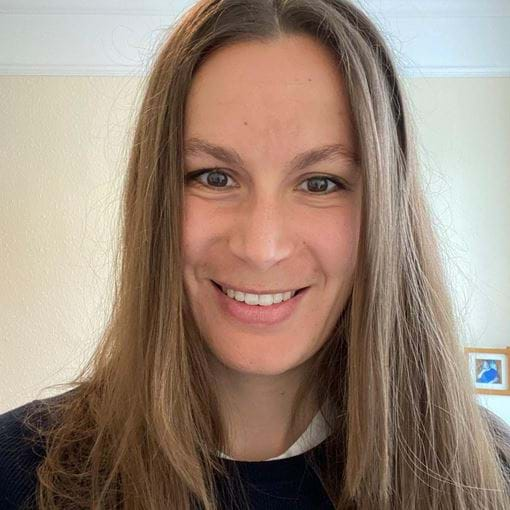 Personally, this past year has been tough as it has for many people and as a result it has put everything in perspective for me. It has taught me to look for the positives in life and has made me realise how lucky I am, to live in a society where I have access to many things that many in other parts of the world do not. It has also made me realise what is important in life. It has made me realise that life is too short. It has made me realise that I want to make a difference to the world. It has made me realise that I must use my privileged position in society to actually make that difference. Therefore, when Rohit asked me to participate in Palaces on Wheels I jumped at the chance.
As a teacher in an all-girls school, I know the high value of education and how that can provide female empowerment to young girls to lead confident and happy lives. So, to be raising money to help empower women, provide education to the most underprivileged children, fight child-trafficking and support the mental health of the most vulnerable in South Asia is such an honour. I love my job and I love seeing the difference that education makes. I see the love of learning daily, and I see how education moulds our young girls into members of society who make an impact. However, around the world, access to education is not always the case and so I cannot emphasise enough, the importance of raising the funds for those who do not have access to this. Every child has a right to learn and to explore and every woman has a right to be safe. So, I am undertaking this tough challenge to make that difference.
In my Year 6 class the other day, we were researching inspirational quotes and Ghandi said, "You must be the change you wish to see in the world," and this resonated greatly with my lovely class and I. The change that will be made as a result of the money raised through Palaces on Wheels will be remarkable to those who are supported by the charity. Life is too short to just sit back and watch. We must be the change!
Rohit has also kindly allowed for half of the sponsorship money to go to the Queen's College Bursary fund, which will again provide a child access to a wonderful education, and I am thrilled that we can also make a difference here in London. Education really is the most powerful weapon to building a better future for young women who will go on to make wonderful contributions to the world!
Thank you for supporting the ride and please follow us on Instagram @palacesonwheels2021 as well as using the hashtag #BATPoW.
Hattie
To support by credit/debit card via Just Giving please donate here.
To support by bank transfer please use these details.
You can also follow us on Twitter and Instagram.
Together we can make a difference.
Meet the cyclists taking part in Palaces on Wheels.
#HaveFun #GetFit #MakeADifference