Palaces on Wheels 2021

Tim Weller
Hi, I'm Tim.
I am a married with three grown-up children and recently became a proud grandfather to Ludo, who has been an absolute joy.
I have been exceptionally fortunate in my career, having founded Incisive Media 26 years ago. In addition, I have spent the last 15 years chairing some of Europe's most interesting media or technology businesses, such as Superawesome, Ti Media, Tremor International, RESI, Pixomondo, SohoNet and Trustpilot which very recently IPO'd in London.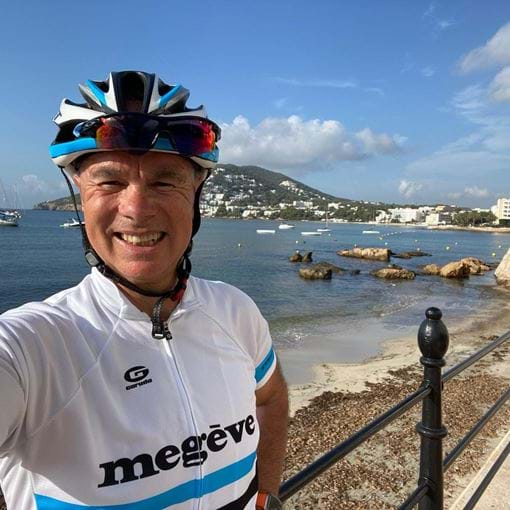 Having reached 60 this month, I wanted to set myself a challenge for a worthwhile cause. When my friend Manoj Badale, who is Chairman of the British Asian Trust, introduced me to the Palaces on Wheels challenge, I jumped at the opportunity. I am a massive fan of the Rajasthan Royals and have been fortunate to visit India with my wife Jackie. We both love the country and also recognise that sadly, the needs of the most underprivileged suffering from poverty, domestic violence and the horror of human-trafficking have only been compounded by the COVID-19 pandemic. Their needs are even more acute and desperate now.
So please support the about 30 incredible riders to raise funds to help empower women and protect them from domestic abuse, provide education to the most underprivileged children, fight human-trafficking and support mental health in South Asia. The common theme with all these causes is education. By providing education and support in a safe and secure environment we can hopefully provide a long-lasting solution to lift the most vulnerable out of the spiral of poverty for generations to come.
To support by credit/debit card via Just Giving please donate here.
To support by bank transfer please use these details.
You can also follow us on Twitter and Instagram.
Together we can make a difference.
Meet the cyclists taking part in Palaces on Wheels.
#BATPoW
#HaveFun
#GetFit
#MakeADifference